Supporting sustainable food brands is one of the best ways to do your bit for the environment. It also makes good commercial sense for businesses to commit to eco-friendly practices: according to a recent survey conducted by IPSOS, more than half of Europeans would be willing to pay more for fossil fuel-free food items, with over three quarters of respondents saying that they would prefer it if food brands included a carbon footprint on their labels.
With that in mind, let's take a good look at some of the UK's top sustainable food brands and explore how they have adopted environmentally friendly practices.
1. Tideford Organic Foods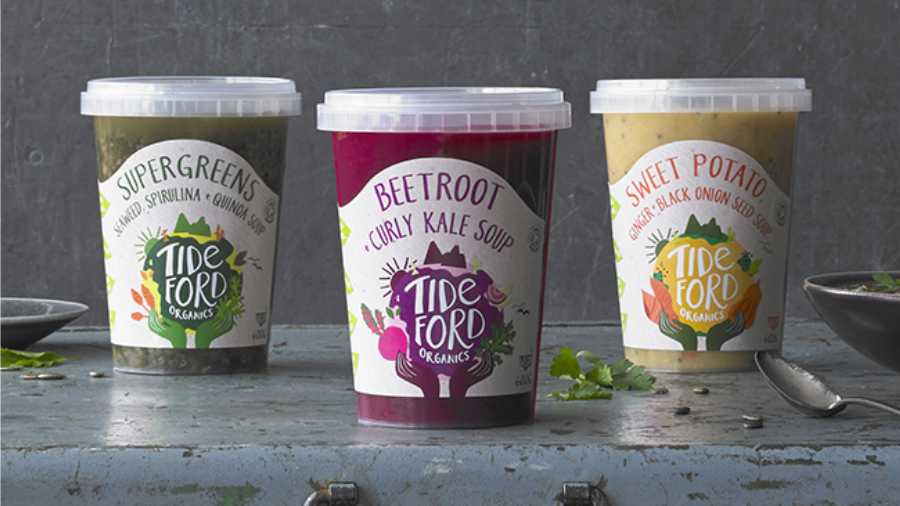 Tideford Organics have produced delicious homemade-style organic soups, meal pots and sauces since the summer of 1996. Based in the heart of South Devon, Tideford is registered with the Soil Association, and it takes its commitment to using only organic ingredients very seriously indeed: their ethos is neatly encapsulated by their mantra: 'If it's not organic, it's not in the pot'.
The UK's only mainstream provider of organic, plant-only soups, Tideford became a fully vegan business in 2016. This shift was made primarily on environmental grounds after Lynette Sinclair, the Managing Director, and other Tideford employees watched Cowspiracy, a documentary about the environmental impact of large scale meat and dairy production. A fine example of how documentary-style videos can change the world for the better!
2. Mackie's of Scotland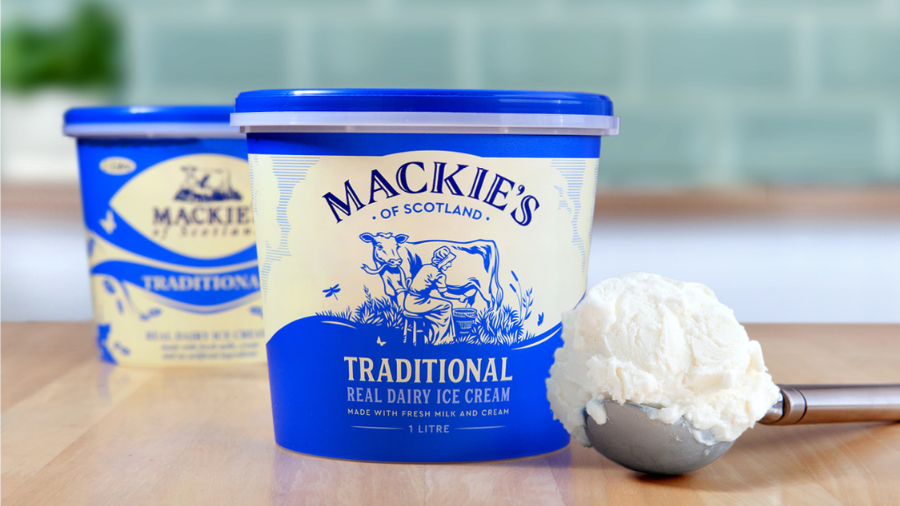 A Scottish brand that has produced real dairy ice cream since 1986, Mackie's of Scotland today manufactures more than 10 million tubs of ice cream every year. Perhaps even more impressive than the scale of its operation is the strength of its commitment to its green resolutions. The company outlined its ambitious vision for the future in 2004, when it declared that it wished to become 'a Scottish global brand from the greenest company in Britain created by people having fun'.
The company's eco-friendly credentials are reflected in the various developments that followed at Westertown, where the Mackie family have been farming since 1912. Mackie's was one of the first companies to install a wind turbine connected to the power grid, having installed a turbine in 1983, and it went on to build four large wind turbines between 2005 and 2015. This was followed by the installation of an impressive 7,000 solar panels in 2015, which made it the largest solar farm in Scotland at the time.
The rate of change at Mackie's shows no sign of slowing: in 2022, Mackie's finished building an expansive, super-efficient and low-carbon refrigeration plant on its farm. It looks like Mackie's ambition of achieving renewable self-sufficiency – and of becoming Britain's greenest company – may yet be realised.
Take a look at the Facebook ads that we created for Mackies Ice Cream.
3. Original Beans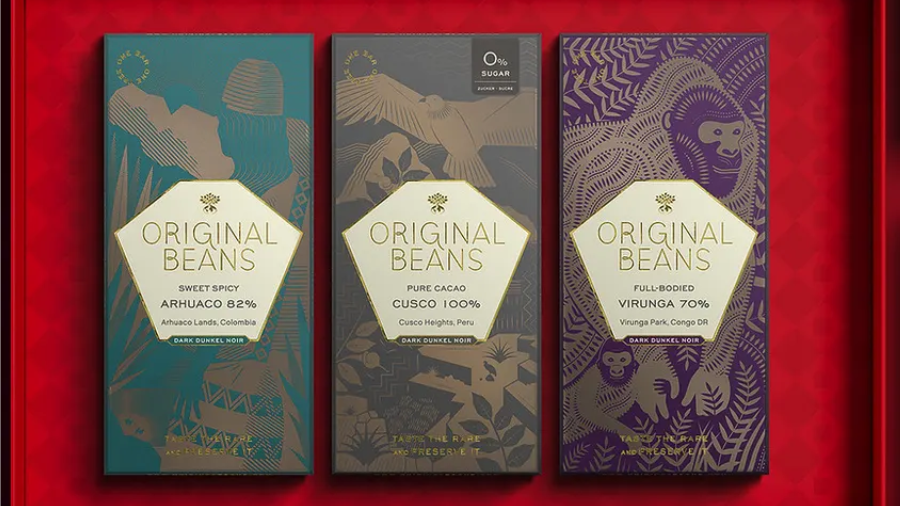 What could possibly be more tempting than premium-quality chocolate? Premium-quality chocolate that is kind to the planet, of course!
Original Beans was founded in 2008 by Phillipp Kauffmann, an unusual breed of entrepreneur-conservationist. Kauffmann made a compelling moral case for a challenger brand that could radically disrupt the traditional chocolate industry, which is sadly characterised by exploitative supply chains and the ruthless destruction of rainforests, and his novel approach has certainly helped shift the needle in the right direction.
The company's One4One Trees programme is but one example of the work that it has undertaken to conserve the rainforest cacao. Original Beans have planted 3.5 million trees in the world's tropical hotspot forests since 2010; this is the equivalent of 10,000 football fields of forests, all of which are managed by communities of local and indigenous people.
It should come as no surprise to learn, then, that Original Beans was ranked as the world's most sustainable chocolate by the independent Chocolate Scorecard 2023, which gave it the Good Egg 2023 award in recognition of its regenerative approach to producing chocolate.
4. Island Bakery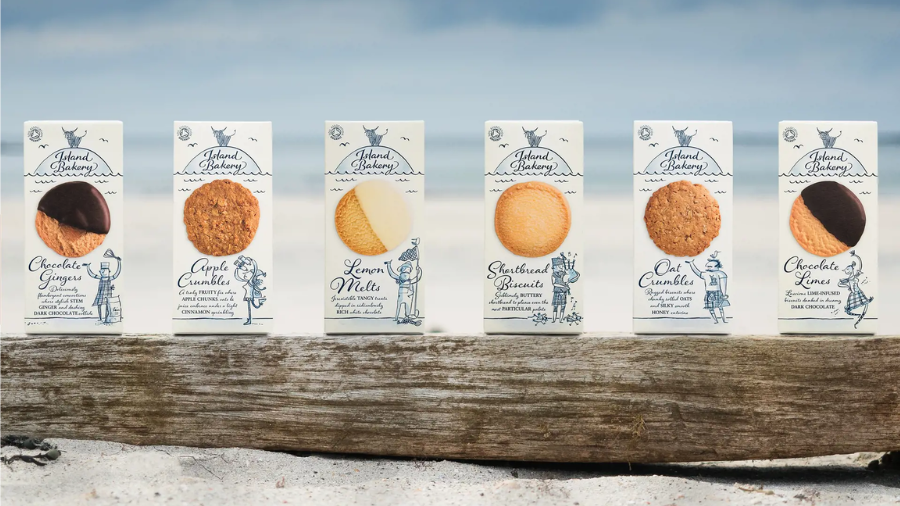 We're back to Scotland again, and there are yet more sweet treats in store! Island Bakery was established on the Hebridean Isle of Mull by a young couple at the turn of the millennium. It is on this rugged isle that the company continues to produce its wholesome batches of organic biscuits, and it is committed to doing so in an environmentally sustainable manner.
All of the electricity that is consumed by its factory building is generated by a hydroelectric turbine on the nearby Tobermory river and a wind turbine, and the biscuits are prepared in ovens that use wood chips from Mull's renewable timber plantations. This eco-friendly process also makes for a great-tasting product: the gentle heat generated by this method provides a wonderfully slow bake.
5. Alara Wholefoods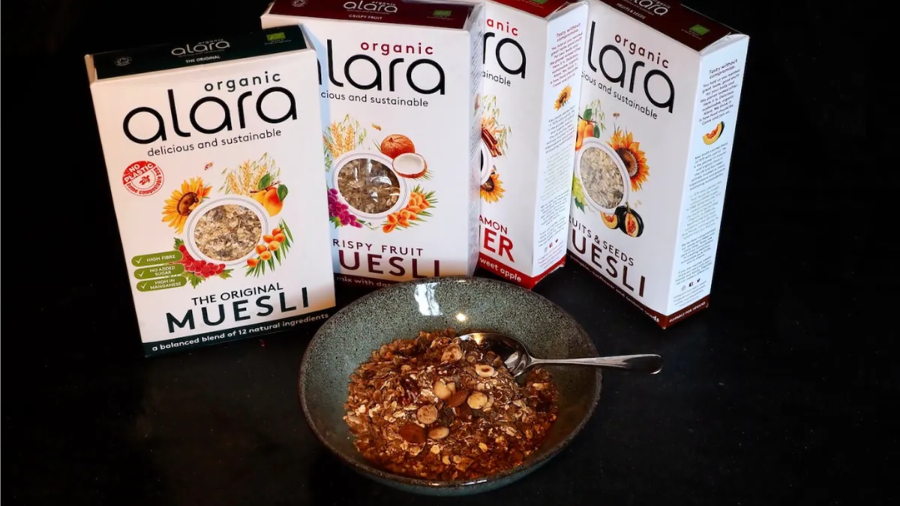 It would not be an exaggeration to say that Alara Wholefoods has acted as a trailblazer for the cause of sustainability from its very inception. Founded in 1975 by Alex Smith, an active member of the squatting movement, Alara was one of the first health shops, offering seeds, nuts, flakes, fruits and dried fruit. It went on to become the first cereal company to receive a third-party organic certification through the Soil Association in 1988.
As the company expanded in the years that followed, Alara maintained its commitment to green principles: in August 2008, the company's King's Cross factory became the first certified zero-waste food manufacturer in the UK, and Alara began offering its products in plastic-free, home compostable packaging in 2018.
As one might expect, the company uses 100% renewable green energy; it is the first cereal brand on the planet to manufacture net zero carbon food. As such, the company may well have a claim to being the most sustainable food manufacturer on earth – an impressive feat, given its rather inauspicious beginnings.
6. Tilda Rice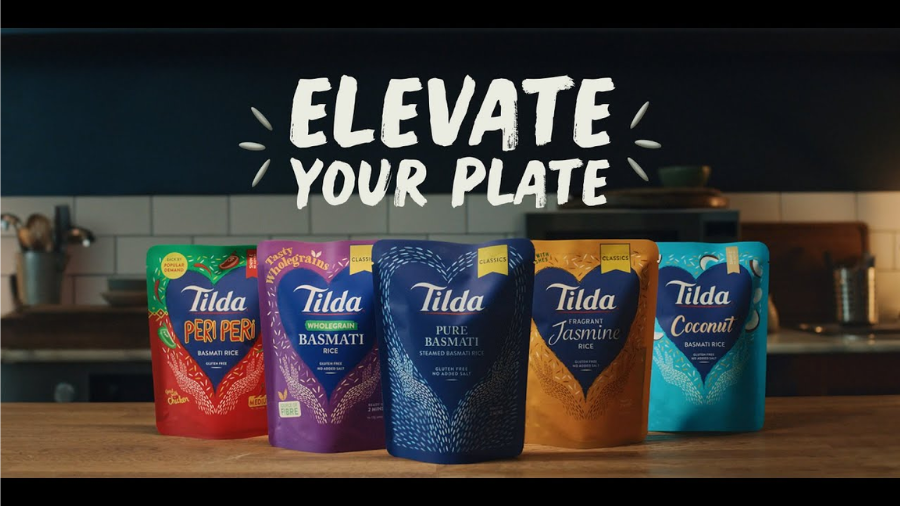 If you like the sound of tantalisingly fragrant Jasmine and Basmati rice, Tilda might just be the brand for you. The UK's leading premium rice brand, Tilda is headquartered in Rainham, East London, and it is recognised for producing flavoursome rice characterised by a sticky texture and distinctive floral notes.
The Tilda team have set themselves the goal of being one of the world's most responsible rice producers. Tilda has recently invested in alternative farming techniques, such as Alternative Wet Drying (AWD), which has been shown to halve greenhouse gas emissions and reduce water and energy usage by 20%. Moving forward, Tilda is committed to using 100% recyclable packaging by 2025 and aims to achieve Net Zero emissions in its manufacturing processes by 2040. Tilda's 2022 Impact Report provides further information about the company's exciting long-term aspirations.
We were proud to partner with Tilda recently by helping them highlight their collaboration with the World Food Programme in providing mothers in developing countries with access to nutritious meals. Take a look at our work for Tilda Rice and discover how you can use video storytelling to sell your food and drink brand.
7. Pukka Herbs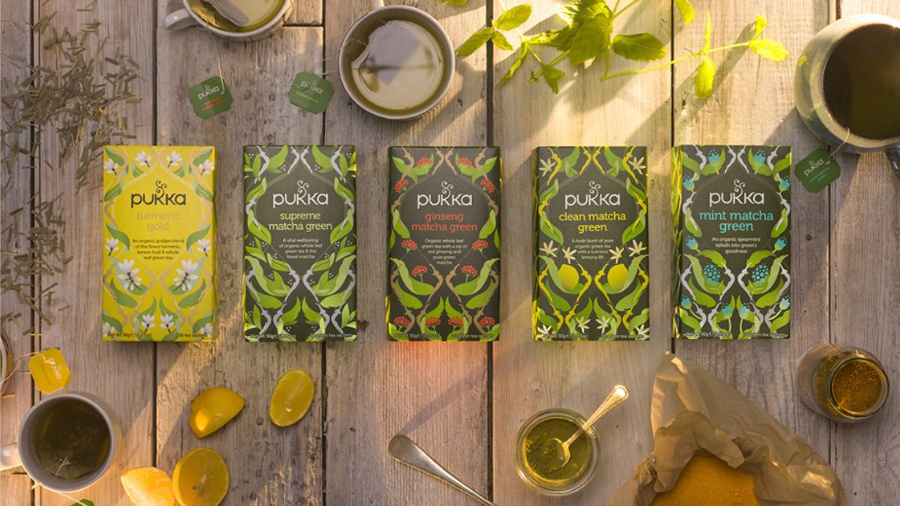 Pukka Herbs was started in 2001 by Sebastian Pole. A keen herbalist and Ayurvedic practitioner, Pole was determined to provide consumers with delicious herbal teas that promote conservation and fair trade.
In addition to offering a fantastic range of organic herbal infusions, Pukka remain steadfast in their commitment to making a positive social and environmental impact. In 2019, Pukka committed to being Net Zero by 2030, and it uses 100% renewable electricity supplied by Energy Garden. Pukka's tea packaging is also 100% recyclable and plastic-free.
Find out more about Pukka's commitment to the environment by reading their annual impact reports.
Here's to a hearty helping of conscious consumerism!
We're huge fans of food brands that are real, authentic and genuine here at Small Films, and we hope that this has given you a flavour of the various UK-based sustainable food brands that have prioritised their environmental responsibilities. Find out more about our video work for food brands today. 
Small Films is a video production company in London, specialising in food and drink films. Our team of videographers, editors and animators create all sorts of videos, including awesome product videos, testimonial videos, explainer videos and animations that can help bring your brand to life. Do get in touch; we'd love to hear from you!