Customer Testimonial
Video Production
Build Trust. Validate. Sell.
Customer testimonial videos are like rocket fuel for your business enabling you to drive more leads, convert more prospects and supercharge growth.
"Watch our Creative Director George talk about the power of customer testimonial videos!"
What are Customer Testimonial Videos?
A customer testimonial video is simply a short video featuring one of your customers talking about your service and the value they received from working with you.
Video testimonials offer an immediate return on investment from an affordable solution. They will enable you to charge more, close more deals and shorten your sales cycle.
Here's an example of a testimonial we created for IT company Netstar, with their client "Collaborate". Click on the video!
"The video testimonial has been really successful. The quality is excellent and it's been a great asset for our marketing department."
Sarah Robson, Marketing Manager, Netstar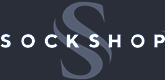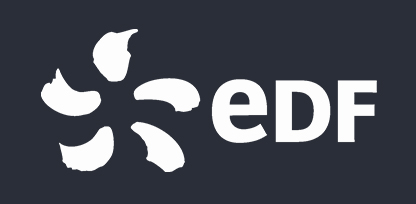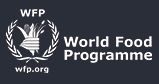 Why are customer testimonial videos so effective?
Here are a few reasons…
Customer testimonial videos can be used across inbound and outbound marketing and sales. Use them in sales conversations, email marketing, advertising and via your website.
By featuring your customers in video testimonials, you reinforce your credibility with "social proof" that your product or service works.
Your customers are a more credible source of information than you are because they aren't incentivised to sell for you.
A prospect can "see you in action" before engaging you for work and understand the services you offer.
Customer testimonial videos deliver a great ROI. Marketers ranked testimonial videos as being #2 most effective tactic after e-books/white papers. (Content Marketing Institute 2020 study)
Prospects can share your testimonial videos with key decision-makers when weighing up your offering.
Humans decide using emotion, not logic. Seeing a real person talk about your business helps your prospect's buying decision.
They tell a story where your business is the hero. This humanises your brand and builds trust.
HOW WILL I USE MY TESTIMONIAL VIDEOS?
Five ways to use your customer testimonial videos to get results
Host on your website as social validation.
Embed in an email and send out as part of an email marketing campaign
Run as paid adverts on Facebook, Instagram, YouTube or LinkedIn
Send to prospects who are in your pipeline to close a deal
Share with other existing customers to secure repeat business
HOW DOES OUR TESTIMONIAL VIDEO PRODUCTION SERVICE WORK?

Discovery Call
Meet your dedicated account manager.

Questionnaire
Include details on product or service and customer details

Reach Out
Your account manager makes all arrangements with your customers

Questions
We work with you to suggest content and questions

ACTIVATION
We provide you with a marketing action plan to make the most of your testimonials

Delivery
Final files provided in Mp4 format. Free hosting on professional hosting platform

Editing
Includes music and your company branding

Filming
45 minute commitment – takes place at a time and location convenient to your customer
WHAT'S INCLUDED IN OUR TESTIMONIAL VIDEO PRODUCTION PACKAGE?
Discovery Call and Strategy Session
Customer Reach Out
Planning and Scheduling
Question Writing
Filming and Editing
On-Camera Coaching for your Customer
Cutaway shots within the environment
Company Branding Across all Video Assets
Call-To-Action
Licensed Production Music
2 rounds of feedback on the edited videos
Delivery of 1 – 2 minute videos
Video hosting
Call-To-Action
FREQUENTLY ASKED TESTIMONIAL VIDEO PRODUCTION QUESTIONS
CONTACT US ABOUT YOUR TESTIMONIAL VIDEO PRODUCTION
Fill in your details and one of the Small Films team will get back to you