TikTok is embedded in the cultural zeitgeist and is the fastest-growing app in the world. With more than 1.5 billion users worldwide, it's a great platform to get noticed – especially if you're a brand in the food and drink industry. 
Why food and drink, you ask? Because there are few things as visually stimulating as well-prepared, mouthwatering ingredients and thirst-quenching beverages. Just watching a well-put-together video of a culinary dish is enough to get the taste buds going. 
If you're in the food and drink industry and would like to use TikTok to enhance your audience, you're in luck. At Small Films we've put together seven inspiring ideas that show you how brands are making fun videos that resonate with their audiences and get them in the mood for some grub. 
1) Pepsi India
Pepsi India broke the world record for consumer engagement with its Swag Step Challenge. The challenge received more than one million uploads and 30 billion views for short videos that asked people to synchronise their salaam, namaste and swag to the beat of the music. 
Pepsi found a way to make it look like their drinks had the relative "swag appeal" while engaging with their audience through Bollywood-themed dances.
2) Chipotle
The company whose TikTok byline is "less Tok more Guac" is consistent with its social media output. Campaigns include holiday themes, such as Halloween #boorito, which received more than four million views. 
The brand is continuously finding clever ways to keep people tuning into their content and raising those engagement levels. As a result, Chipotle is becoming synonymous with a whole new audience. 
3) Gushers
Fruit Gushers is a popular US candy maker who has excelled at TikTok recently. It has amassed more than 2.5 million likes during its short time on the platform, thanks to entertaining content such as Mega Gushers. The fun play on the size of its candy managed to generate over 500k likes and more than 4,000 comments.
4) Sabra Hummus
The beauty of TikTok (and the right creative mind) is that it can make something relatively dull like hummus seem interesting and inspiring. Sabra Hummus goes about this by creating unique and engaging content that makes you want to rush to the cupboard and find something edible in a tub of delicious hummus. 
From little kids trying hummus for the first time to funny videos playing to the backdrop of popular songs, Sabra Hummus has utilised the platform and built up a strong following in a short space of time.
5) KIND Snacks
New York-based KIND Snacks make healthy snacks for when you're feeling peckish but don't want to splurge on unnecessary calories. And they're pushing those products on TikTok with engaging content like #kindsimplecrunchcontest, which sees users emphasising a particular bar's crunch sound in a fun and smart way. The contest has generated an impressive 73 million views.
6) The Real Freal
Shakes and smoothie maker, The Real Freal, has hopped on the TikTok bandwagon to promote its drinks range. So far, it has garnered more than 10 million likes with snappy videos that play on their different styles of shakes, such as thin, regular and thick options.
7) Kool-Aid
"Ohhh yeahhhhhh" is the famous Kool-Aid catchphrase that's been referenced in just about everything, from TV to posters. Now it's taken on social media form with Kool-Aid content on TikTok via hashtag challenges and prized giveaways. 
Users were encouraged to post videos of themselves using the tag #OhYEAHChristmas for the Christmas challenge. The Kool-Aid beefed-up marketing with videos featuring rapper Lil' Jon and the brand mascot. It also worked with other influencers who had strong followers so that the campaign received wide-spread traction.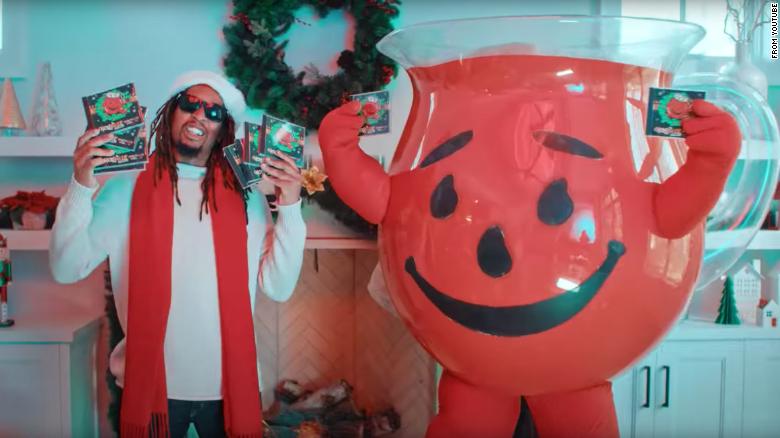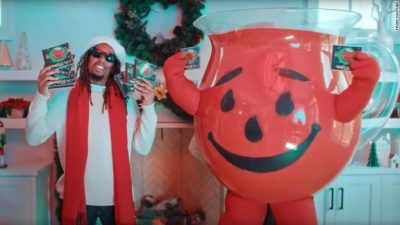 Making the most of TikTok with your food and drink brand
Even with these examples, there isn't currently a large volume of food and drink brands using TikTok to reach new audiences – especially in the UK. This means you can be an early adopter, creating fun content that appeals and gets new audiences talking about your brand. TikTok is experiencing a meteoric rise in popularity at the moment so it's the right time to get involved. 
If you need help creating any video content to bring your brand to life on TikTok then why not give us a shout at Small Films. We'd be happy to help you with your TikTok strategy.