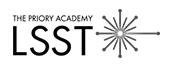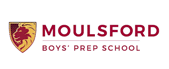 THE SCHOOLS WE WORK WITH
We provide video production for a range of independent schools across the country, both big and small, including pre-prep, prep and sixth form. We offer a range of packages to suit most budgets.
OUR MOST POPULAR PROMOTIONAL SCHOOL VIDEOS

School Film
Great for telling your school story in a nutshell

Meet the Head
Turn your Head's welcome into a video

Showcase Films
A great way to highlight an aspect of your school like a department, bursary or initiative

Student's Story
What better way to learn about the school than through the pupil's eyes

Web Adverts
Video has the highest engagement of all digital format advertising

School from the Sky
Aerial films show your school from a completely new perspective.
HERE'S WHAT OUR SCHOOL VIDEO CLIENTS SAY ABOUT US
"Small Films style of filming was exactly what we were looking for. They were friendly, jargon was kept to a minimum and seemed to 'get us' right off the bat! Communications were easy from the start and the two days of filming weren't just ok, they were fun. Ultimately we are delighted with our school video and have had incredible feedback from those that have seen it. Small Films listened to what we wanted and delivered it. I would highly recommend them."
Michelle Upton​, Director of Admissions and Marketing, Gayhurst School
"Small Films were very invested in the project and listened – properly! I never felt that he had a formulaic approach and very much took on board what we wanted and treated us as a unique school. I also appreciated their advice along the way as they would explain the impact of certain decisions and also implications to the overall cost. The brief was 'creating explorers' and the way some of the footage was shot and the treatment it has been given meets the brief fully."
Simone Hughes, Marketing and Admissions, St Margaret's School, Calne.
"It has been an absolute pleasure working with Small Films to produce our promotional school video for Moulsford. They worked very hard to respond to our brief and were extremely helpful with creative input and suggestions to produce something truly unique. There is no doubt that families have chosen to visit us as a direct result of seeing the video."
Sarah Beardmore-Gray, Moulsford School
SCHOOL VIDEO CASE STUDIES
Eton College
Eton College needed to spread the word about their new "Orwell Award". This fully paid bursary is allocated to gifted boys from disadvantaged backgrounds. We created a series of films that generated fantastic publicity and led to their open day being oversubscribed. Find out more.
BLUNDELL'S SCHOOL
We created a bespoke film for Blundell's School that creates a unique connection between the Senior School and the Junior School. Watch the video to find out what Susie Mann, Director of Marketing had to say about Small Films.
ORATORY PREP
We created a series of films for the Oratory Prep School that helped them to change the perception of their school as being a "boy's-only prep school". We communicated to parents that their girls can also thrive in this co-ed school. Find out more.
WHY WORK WITH SMALL FILMS?
The care we invest in all our projects means that you receive a stand-out film that evokes an emotional response in the viewer. We want parents and children who watch your video to form a deep connection to your school, so by the time they finally meet you in person, they are already imagining themselves walking through your gates.
We understand the complexities and intricacies of working in a school environment where its critical to be sensitive to different stakeholders from teachers to parents. The process of working with a film crew should be easy, fun and a unique experience for all those involved. Through our strategic approach to video creation we fit seamlessly into the day-to-day running of your school with minimal disruption and ensure consistent and reliable results every time. There are 3 stages to how we work with you.

PLAN
We send you a questionnaire to fill out with your school's details. Then a Producer will have a discovery call with you to find the best solution for your school video. We then come for a recce to meet you and make sure we have a full understanding of how to capture the best shots and the ethos of your school.
We even create a seamless schedule for the days that we are filming to ensure minimum disruption. We send you all the right paperwork including parental request forms, our DBS checks, Drone Filming Permits and Risk Assessments.

CRAFT
Our team are all highly experienced professionals using the latest cameras and other filming equipment. On the day we will have an hour-by-hour filming schedule we follow and make sure we don't disrupt the day-to-day running of the school.
We then edit the footage into a compelling piece of video. This process normally takes 4 – 6 weeks and includes 2 opportunities for you to feedback on the video and make any amendments you require. We add your music, your school logo, titles and give the video a full colour "grade" to enhance the overall look and feel of the film

AMPLIFY
Creating your video content is just part of the equation. It's critical that your video gets seen by the right people. It needs to be easy to access via your site and stream perfectly. Not only will we provide you with the finished video as a digital file that you can use yourself, but we offer free hosting services via our professional
hosting site.
We also liaise with your web company to provide all the right information to get your video live. And if you are interested in advertising on Google, Facebook, Instagram or YouTube then why not find out about our digital marketing services here.
WHAT CAN VIDEO DO FOR MY SCHOOL?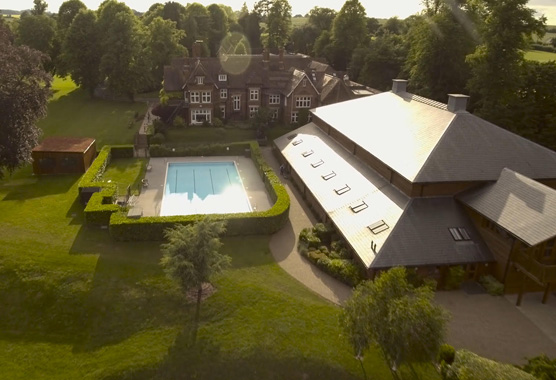 We now live in a digital age and the way people make decisions is changing. A Google report states that the average consumer needs 11 touch points to make a buying decision. The same principal applies to how parents decide on what school to send their child to. It's never been more important for independent schools to have a visible presence online and to make sure they stand out. A promotional school video is one of the best ways to do that. With video you can achieve a variety of key objectives including getting an edge over competing schools, increasing admissions, reaching new markets at home or overseas and you can even change the perception of your school by reinventing your school image.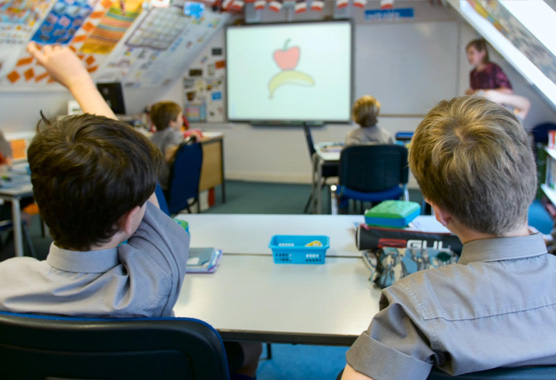 You can use video to communicate the personality of your school in a unique way that captures the imagination of your target audience. It's also an incredibly quick and efficient way of communicating a vast amount of information. In just a few minutes, a parent or child can learn a huge amount about your school that would take them far longer to learn when sifting through information on your website. In a world of short attention spans, it's no surprise that when video and text are both available on the same page, 72% of people prefer to watch a video to learn about a service (Wyzowl). Promotional school videos work so well for independent schools because it's the closest thing you can get to experiencing life at the school without attending an open day.
SAFEGUARDING
Filming with children is a sensitive subject for a number of reasons. From the minute we work with you, the safety and security of your staff, children and parents are always at the front of our minds. Not only are all our crew DBS checked but they are all have experience working in school environments.
We work with you to ensure all safeguarding standards are met and relevant paperwork is put in place. We assist with facilitating filming permissions and take the necessary steps to identify those children without permission so they don't feature in your finished films. Our drone operators are fully licensed and when required, always obtain permission to fly from the local air authority.
BUSINESS FOR GOOD
At Small Films we care passionately about the environment and the changes being caused by climate change which is why we've aligned ourselves to the UN sustainable development global goals of Climate Action, Life Below Sea and Life on Land.
We are a part of the B1G1 organisation. When you work with us, you can be part of something bigger too.
CONTACT US ABOUT YOUR PROMOTIONAL SCHOOL VIDEO
In this consultation you will discover an approach to video that will help deliver the best results for your business.