If you are an SME and haven't heard of the term ambush marketing, then you may be missing a trick. It's a high impact, cost effective way for brands to hog the limelight and is frequently being used by the likes of Pepsi, Burger King and Nike to generate huge sales. And the good news is that you don't have to be a big brand to use ambush marketing. It works for emerging brands too. So, what is ambush marketing and why is it so effective?
Imagine you want to hold a street party but can't afford it. Then you find out your neighbor is hosting his own street party with a band and an expensive sound system. So you invite all your friends over and pass the party off as your own. Before you know it, your neighbour's guests have even ended up at your house. You've got the street party you always wanted and didn't have to pay a thing. #partyambush.
Now imagine you are Coco Cola and you've paid a fortune to sponsor the World Cup. But then Pepsi, who hasn't paid a penny in sponsorship, decides to rebrand all their drinks cans with pictures of the England World Cup team. They win sales from Coke without the hefty price tag of official sponsorship. Catch my drift?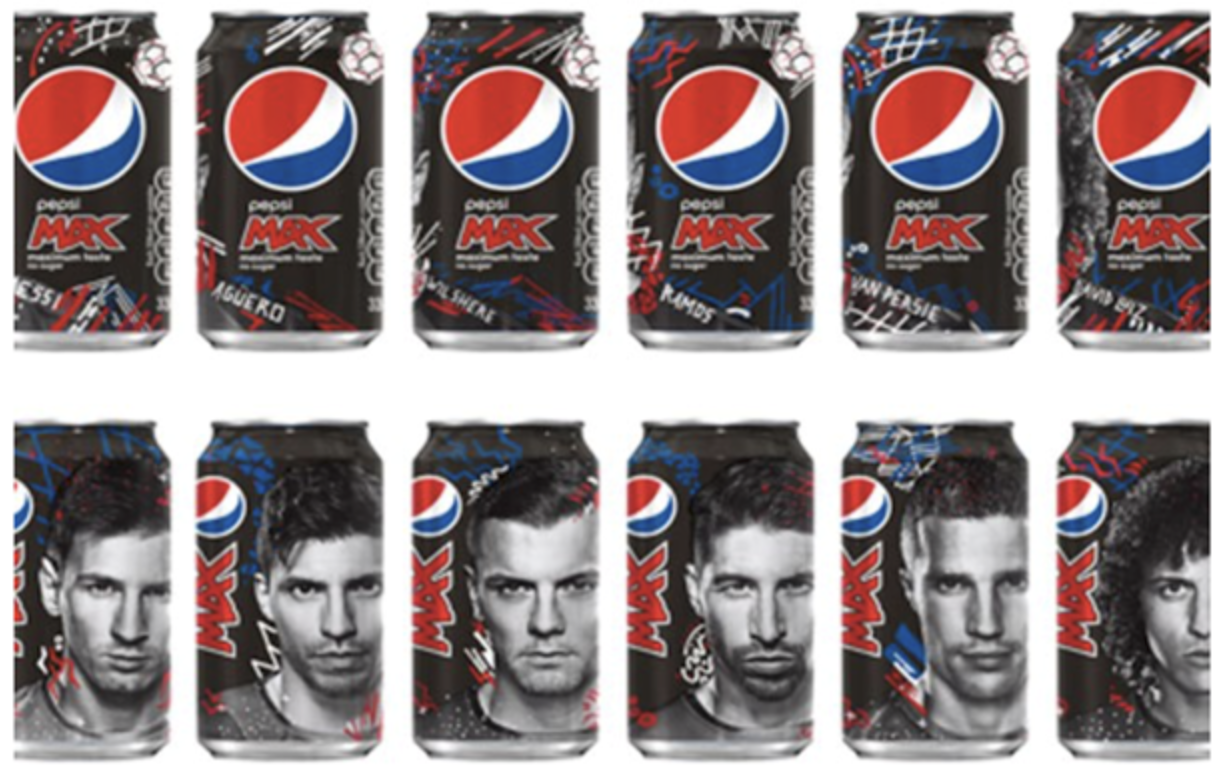 The most common form of ambush marketing takes place surrounding key sporting events where brands would ordinarily have to pay for sponsorship like the World Cup, Wimbledon or the Olympics. But it can also be used for other key calendar events like Movie Releases, Royal Birthdays, Festivals OR to hijack big marketing announcements from other brands like Apple or Tesla. And that marketing can manifest in print, TV, digital, radio or a brand's packaging.
So how can emerging brands use ambush marketing effectively? And what about video – how can you use it to amplify an ambush marketing campaign?
1. Be Direct
In this game you need to be proactive and keep a beady eye on your annual calendar. There are many events that pop up throughout the year which you could create some awesome content to generate buzz. Form connections through imagery, colour and slogans whether that's Union Jacks for a Royal Wedding, rainbows for London Pride or in the case of Blue Kitchen restaurant this year – create a social media video.
During the world cup they create this video which referenced Maradona's famous "Hands of God". So even thought Blues Kitchen has no official connection to the present world cup they formed a strong association that would have resonated with their audience.

Your ambush doesn't just have to be inline with a specific event – it can stem from anything that is current or trending. You need look no further than social media for the latest meme or hot topic. Do you remember when fidget spinners first came into town and how everybody went crazy for them? Well Burger King took that trend in their stride and produced this awesome Gif…

As an emerging brand this is exactly the type of trend that could you easily to create some content around.
2. Be Fearless
To make an omelet you have to break a few eggs. So to stay ahead of your competition, you'll have to risk putting a few noses out of joint with your ambush marketing. Look at what your competitors are doing or any bigger brands that you could ambush and then form a marketing campaign around their events. For example, in 2012, Nike piggybacked off London Olympic fervor with their own TV campaign called "Find your Greatness" despite the fact that Adidas were the official sponsor, not Nike.

And an example of an emerging brand jumping on a big brand's bandwagon is Mous – they timed the release of their indestructible phone case with the arrival of the Iphone X. They even ambushed the long queue outside the Apple store and filmed some video content with the hopeful Iphone owners putting their indestructible case through its paces.

3. Be Predatory
Look for opportunities to have a dig at your competition. Here's another example from Burger King where they hijacked the cinema release of the Clown horror film "IT" and used it to poke fun at their main competitor McDonalds with the slogan "Never Trust a Clown". They created this piece of video content to promote the campaign.

And Android released this advert for their Smart watches just before the release of the Apple Watch, making the point that as an Android smart watch owner they have different styles so you can still be individual but with Apple, you only get one choice.

As an emerging brand there are so many opportunities lying in wait for you to do your own ambush marketing campaign, whether that's piggybacking off a major event, jumping on a new trend that's doing the rounds on social media or having a dig at some of your bigger competitors with a counterintuitive video campaign. Just look at the calendar and for anything you can take advantage of, then start your scheming! Be the predator, not the prey.