There's a continual flow of spirit brands coming to market, and many of them are smashing their video marketing. From stand-out recipe videos to brand collaborations, there's a whole variety of ways you can market your spirit brand. We've picked out our favourites UK spirit brands that are nailing their video marketing right now. If you'd like to chat with the team about how we can help with our video production services, then do give us a bell.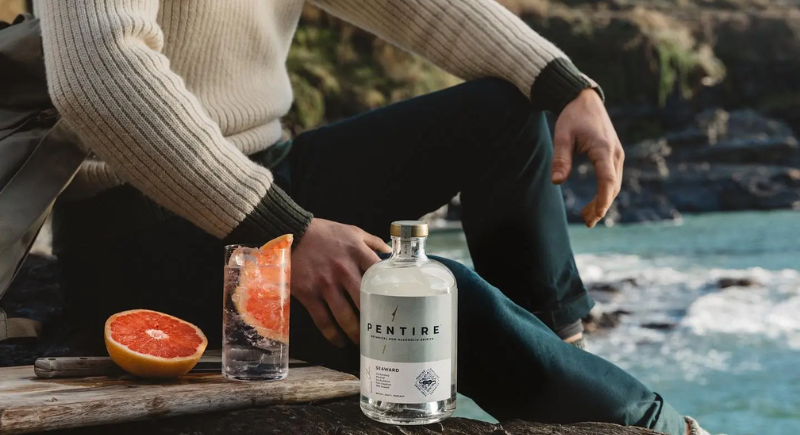 Image via ethy.com 
Spirit drinkers rejoice! There's finally a non-alcoholic spirit that actually tastes good. Pentire is made with botanical extracts and natural flavours, so it has all the complex taste of a real spirit without the alcohol. With strong Cornish roots, Pentire brings the flavours and aromas of their surroundings into their spirit, so expect green, citrussy and salt notes. Pentire nails its video marketing content with films designed for every stage of the marketing funnel.
From cinematic brand films to Instagram recipe reels to partner content, they're successfully building a really strong non-alcoholic spirit brand with their awesome video content.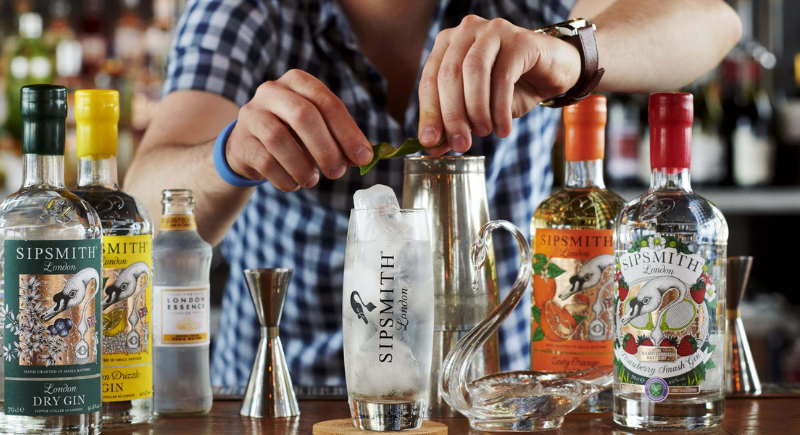 Image via Treehouse Hotels
Sipsmith gin is a London dry gin that is made in small batches using traditional methods. The company was founded in 2009 by Sam Galsworthy and Fairfax Hall, who were determined to revive the art of craft distilling in London. The gin is distilled using a combination of botanicals, including juniper, coriander, orange peel, and liquorice. These botanicals are macerated overnight before being distilled, ensuring that they are thoroughly infused into the spirit. The result is a smooth and complex gin that has earned numerous awards, including a Double Gold Medal at the San Francisco World Spirits Competition. Their video content ranges from 'how to make sloe gin' to celebrating their Biscuiteers partnership. And there's a mix of styles too, from the more homemade but effective recipe videos to high-production films of their Wimbledon Championships collaboration. 
Inside Sipsmith's journey to B Corp
>> See Sipsmith's Gin's video marketing content here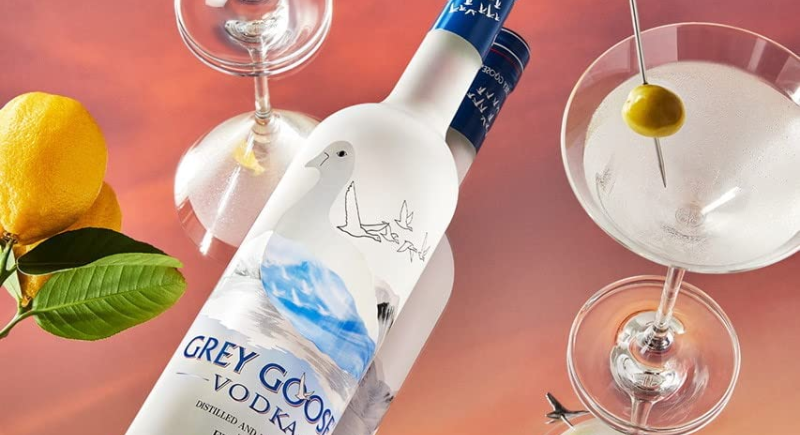 Image via amazon.co.uk 
There are many different brands of vodka on the market, but Grey Goose is one of the most popular. This vodka is made from French wheat and is distilled five times to create a smooth, clean flavour. Their video content is truly directed towards their target audience, with video interviews with Grammy artists through to well-chosen brand collaborations. Their video content is all high-production, as expected from this global vodka giant. 
How to make a Bloody Mary
>> See Grey Goose's video marketing content here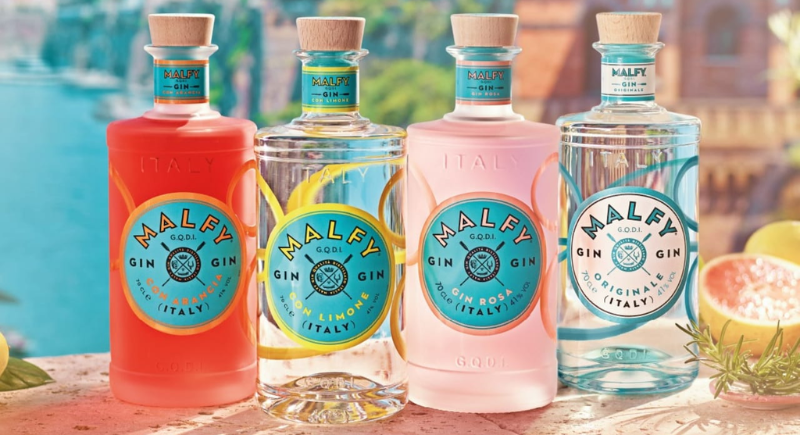 Image via Spirits Kiosk
Malfy gin is a small-batch gin that is made in Italy. The gin is distilled using a traditional method that includes using juniper berries, citrus peel, and other botanicals. The result is a crisp and refreshing gin that has a distinct flavour. Placing lots of emphasis on marketing in 2022, this beautifully bottled gin jumped on our scenes this summer. Their video marketing content really highlights their Italian routes. Think beach shots accompanied by Mediterranean fruits and Amalfi coast backgrounds. Swapping between Italian and English copy, the Malfy Gin brand brings its audience a lot of sunshine with its fun and bright video marketing content. 
>> See Malfy Gin's video marketing content here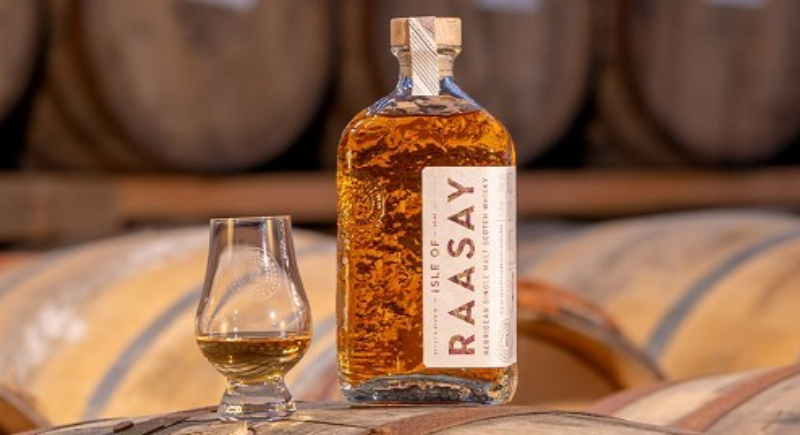 Image via Mitchells Wine
The distillery is located on the island of Raasay, off the coast of Scotland's Isle of Skye – the island known for its dramatic landscapes and Viking raiders. Today, it is a popular tourist destination, and the distillery is one of its most popular attractions. The Isle of Raasay Distillery produces a single malt whisky that is made with water from an on-site spring and barley that is grown on the island. The whisky is matured in oak barrels that are sourced from Islay, another Scottish island known for its whisky. The result is a smooth, peaty whisky with notes of citrus and vanilla. With their video marketing content, they have a focus on behind the scenes of their whisky. This might be highlighting the launch of a new whisky, showing how their beautiful bottles are made or drone footage of the crops being grown and harvested. 
>> See Isle of Raasay's video marketing content here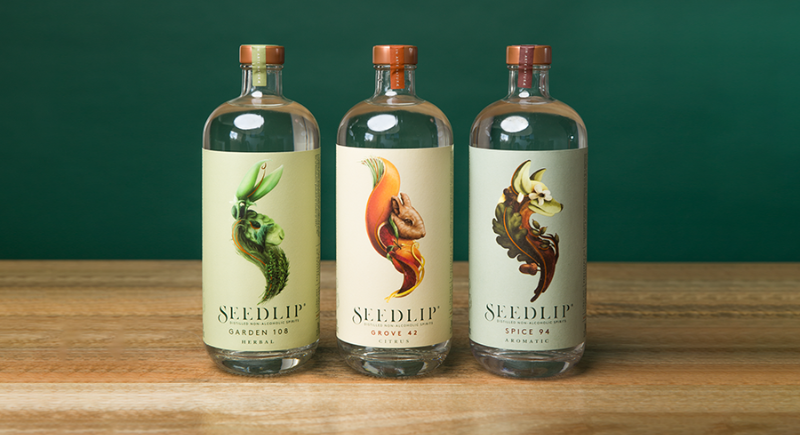 Image via Seedlip
Seedlip is a non-alcoholic spirit that was created by bartender and passionate gardener Ben Branson. It is made from a combination of botanical distillates and natural flavours. The result is a refreshing, complex and versatile drink that can be enjoyed on its own or used as a base for cocktails. Seedlip is also sugar-free, gluten-free and vegan, making it a perfect choice for health-conscious drinkers. They were first on the scene for non-alcoholic spirits, and so across the years, they've built a wealth of great video content. They use their films to highlight their global offering, to show fun ways to enjoy their spirit or to advertise their collections.  
>> See Seedlip's video marketing content here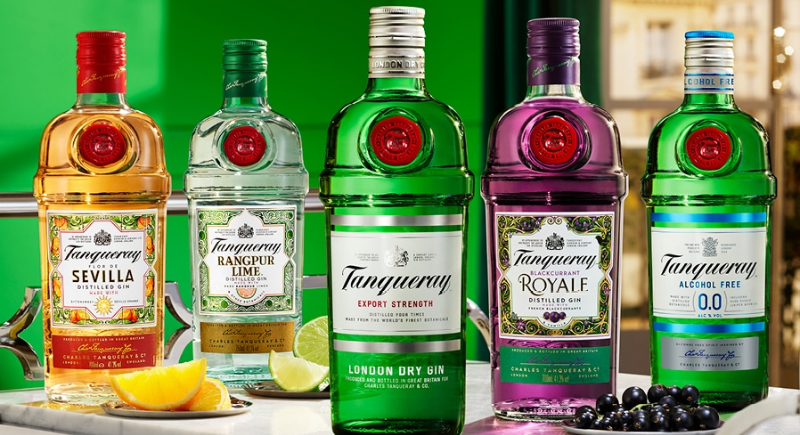 Image via Secret London
Tanqueray is a brand of gin that originates from London, England. It is distilled four times and made with juniper berries, coriander seeds, angelica root, and liquorice. Tanqueray has a long history, dating back to the 1830s when Charles Tanqueray developed the recipe. The gin was originally produced in Bloomsbury and then moved to Tarquin's Hall in Chelsea. In 1898, the company was sold to WD & HO Wills and then again in 1936 to Gall & Gall. The gin is currently produced in Scotland by Diageo. Tanquery goes big with its video marketing content. Think collaborations with Stanley Tucci, branded content with the Global Worldclass Bartender of the Year or collaborations with candle company cent.ldn.
>> See Tanqueray Gin's video marketing content here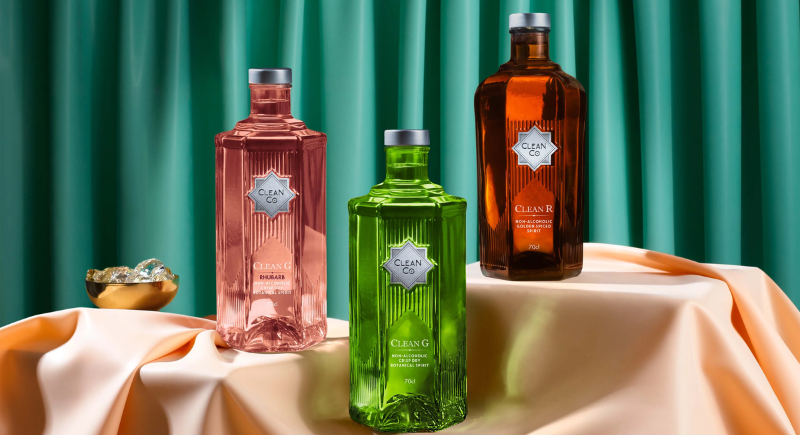 Image via CleanCo
CleanCo is a non-alcoholic spirit brand that is quickly gaining popularity among health-conscious consumers. The brand offers a wide range of products, including vodka, gin, and whiskey. CleanCo uses only natural ingredients and is completely free from artificial flavours, colours, or preservatives. The brand's commitment to quality has earned it a loyal following among those who are looking for a healthier alternative to traditional spirits. As it's set up by TV personality Spencer Matthews, you can expect that as a company, they go big on video content. That might be Spencer in front of the camera showing the audience how to make a clean whisky sour, highlighting their collaboration with Adidas, or showing the team out and about at events. 
>> See CleanCo's video marketing content here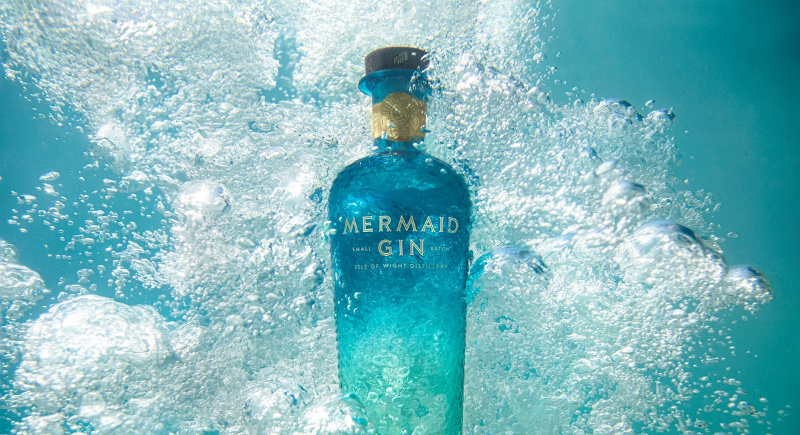 Image via Lillywhite &  Brown
Mermaid Gin is a small batch gin produced on the Isle of Wight. The gins are distilled using a traditional copper still and are infused with botanicals that are locally sourced from the Cornish coast. The result is a refreshing gin with notes of citrus, juniper, and sea salt. Mermaid Gin has won numerous awards and is widely available in the United Kingdom. In addition to its flagship gin, the company also produces a small batch vodka and a range of liqueurs. In their video marketing, they really highlight their seaside roots. With beautifully shot collaborations with Surfers Against Sewage, videos of Mermaid Gin being enjoyed on the beach or recipe videos for their Seaside Seltzer, they always bring it back to the fact that their location is by the sea.
ABOUT SMALL FILMS
Small Films is a video production company in London, specialising in food and drinks video content. Our films have helped big brands, from Aldi to Mackie's ice cream, tell their story, sell more products and build brand awareness. If you'd like support with your video marketing strategy, then do get in touch – we'd love to help.