Food and Beverage (F&B) is big business on social media. This is reflected by F&B brands getting the most mentions on Twitter, with a 32% share of tweets. Coinciding with the food and drink social media boom is the growth of influencer marketing, which has an estimated worth of $15bn. 
Marry the two together, and you have an opportunity to exponentially grow your audience while improving bottom lines. It bodes well for food and drink social media influencers, but who are these influencers making waves in the world of F&B? 
1) @elavegan
With more than one million followers, Michaela Vais is one of the biggest food bloggers around. She creates vegan recipes and shares them with fans. Since starting her food blogging, she has gone on to become an author, photographer and one of the most recognised influencers in F&B.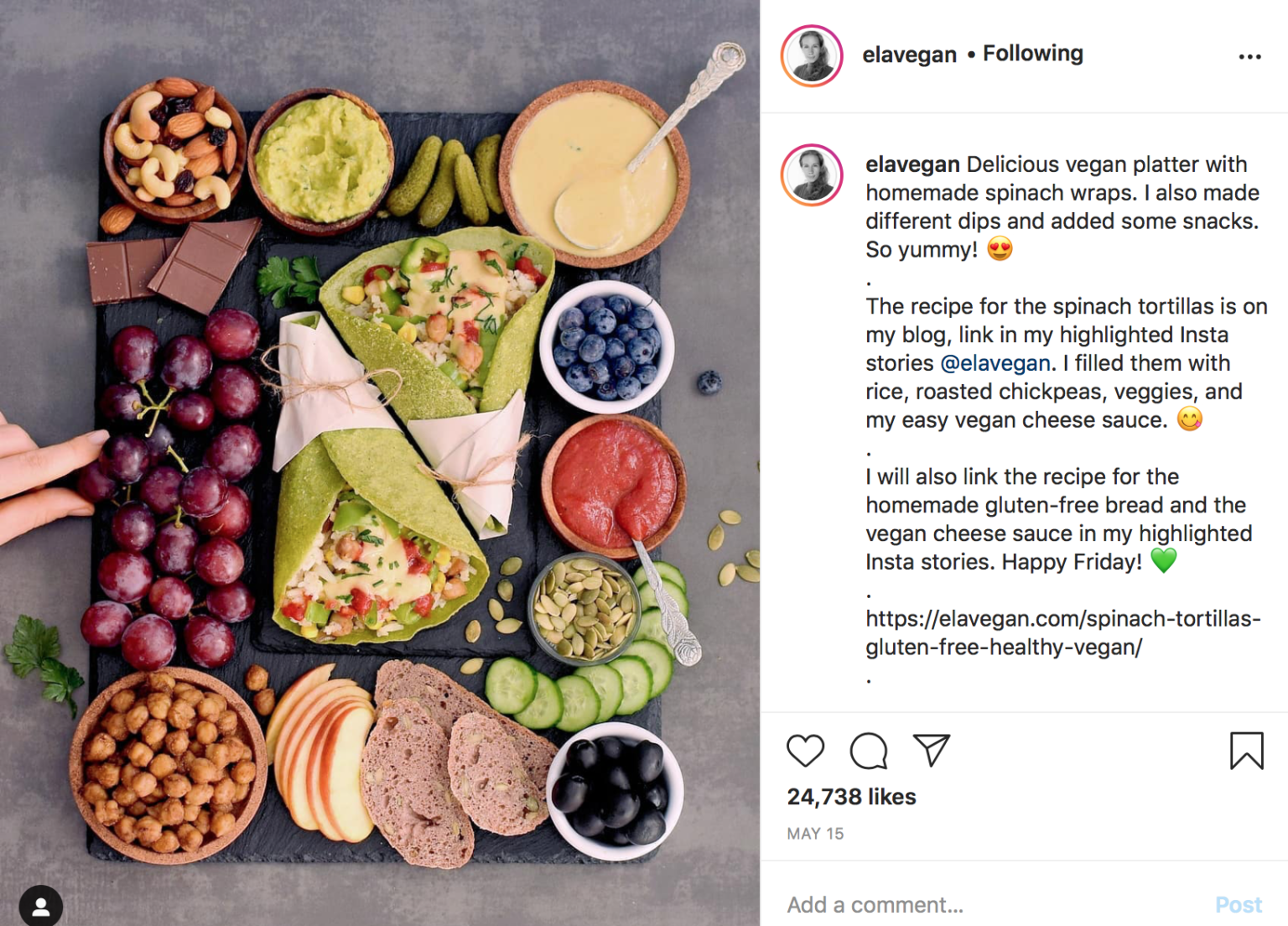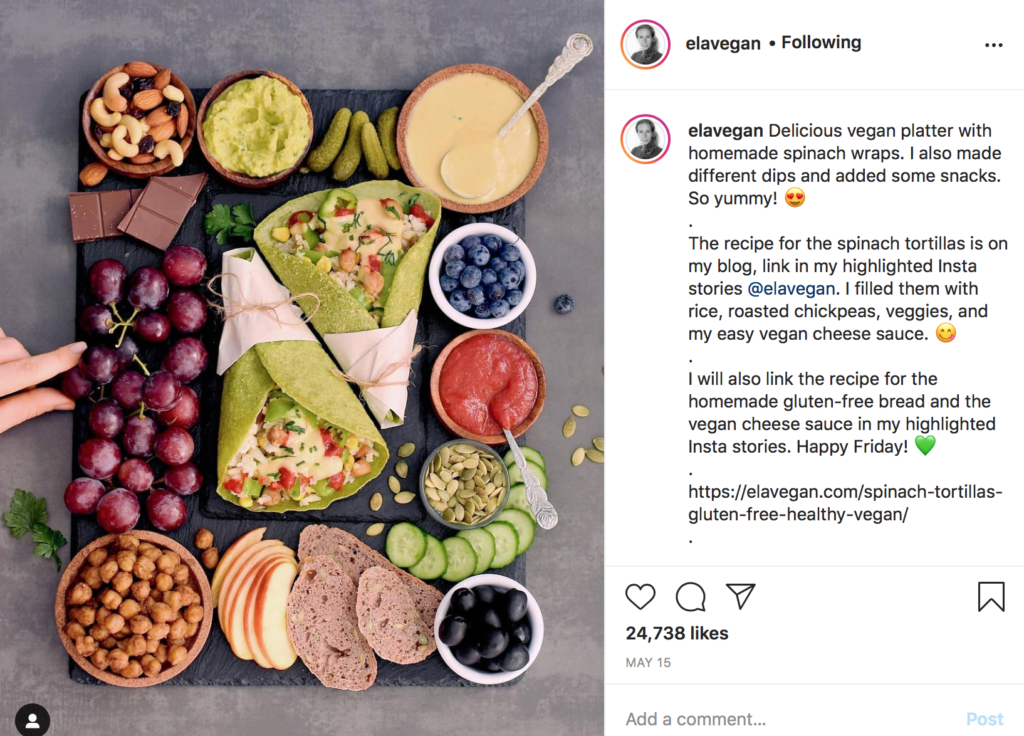 2) @memysmoothiesandlife
Sweden-based Anna Lindberg is the queen of the smoothies. Her Instagram page, memysmoothiesandlife, has amassed more than 80k followers as she creates eye-catching imagery based around delicious-looking smoothies. Anna covers everything from superfruits to easy-to-make smoothie recipes.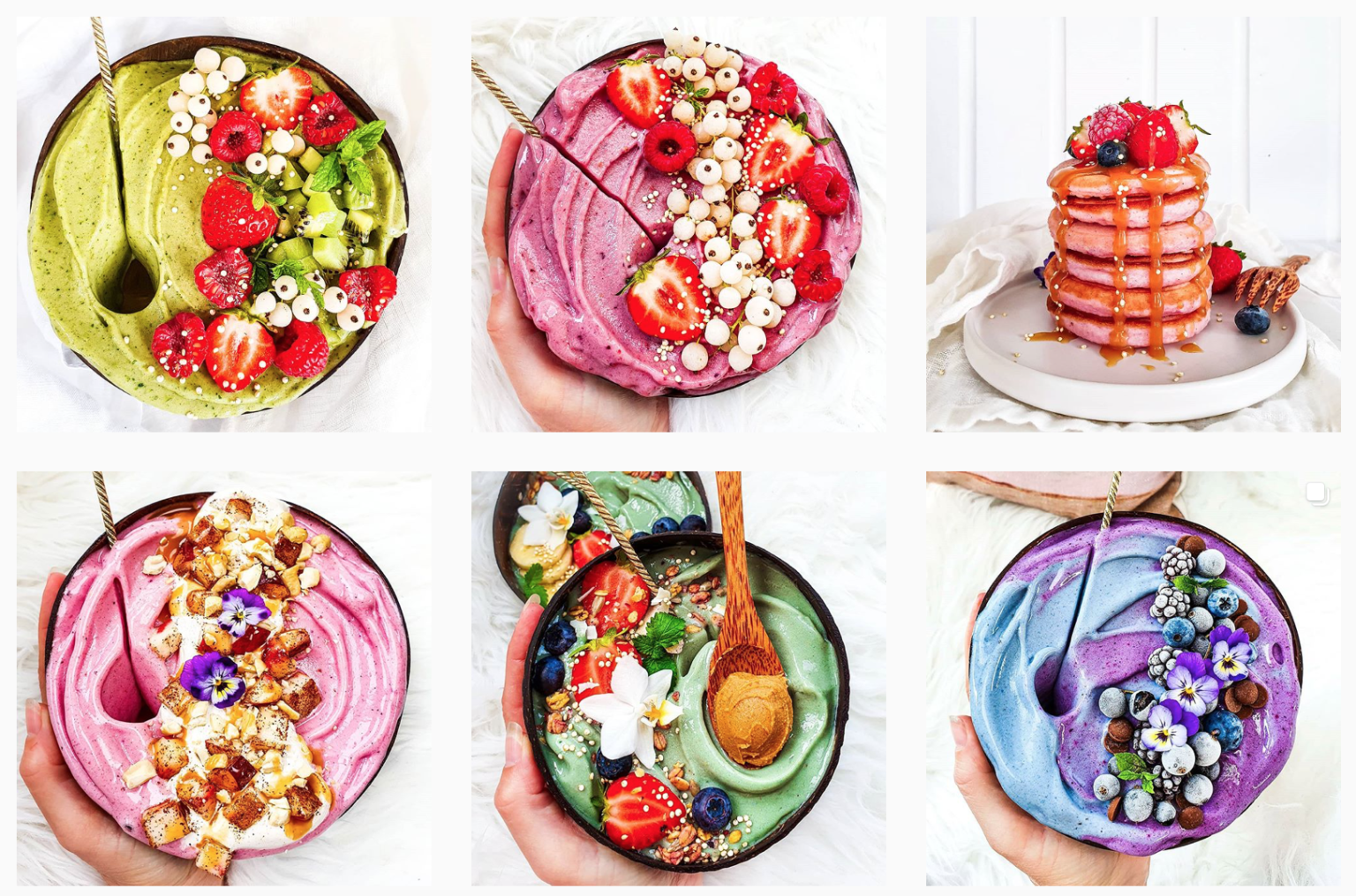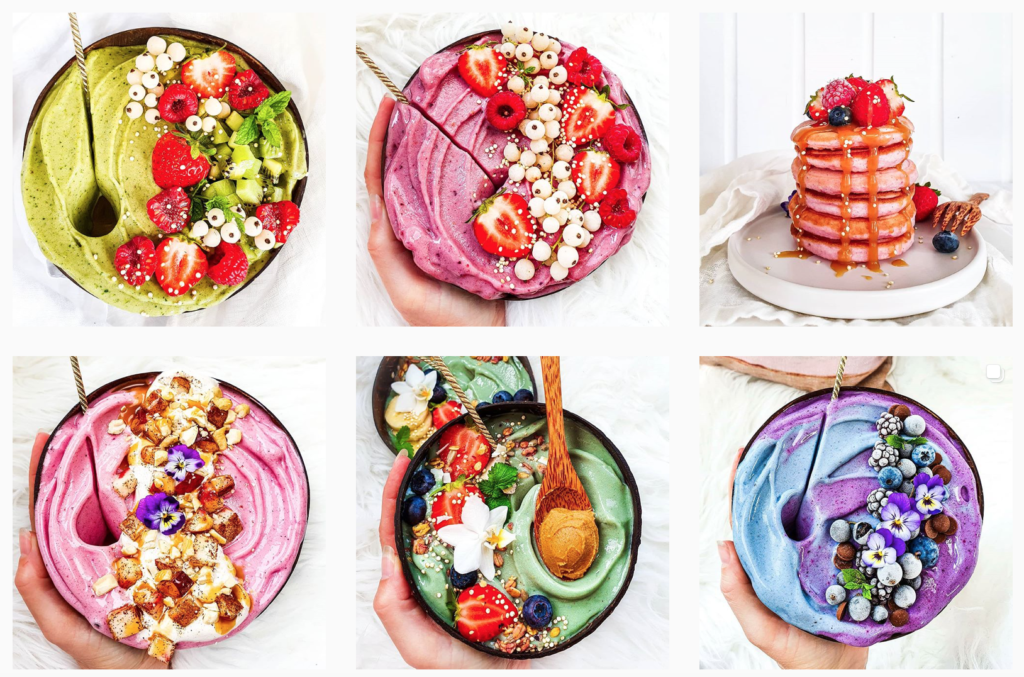 3) @uglyproduceisbeautiful
As one of the first influencers to monetise social media, Sarah Phillips knows a thing or two about influencing. Her platform showcases food art, using items like watermelon to create fruit grids and oranges to display hanging citrus. It's easy to imagine Sarah's works in galleries and exhibitions.
4) @transatlanticfoodies
Sonia, from Switzerland, and Vishnu, from India, form TransAtlanticFoodies, an Instagram page that explores the best foods from around the world. So far, the duo has 30k followers, who log in to see the latest dishes that feature on the account.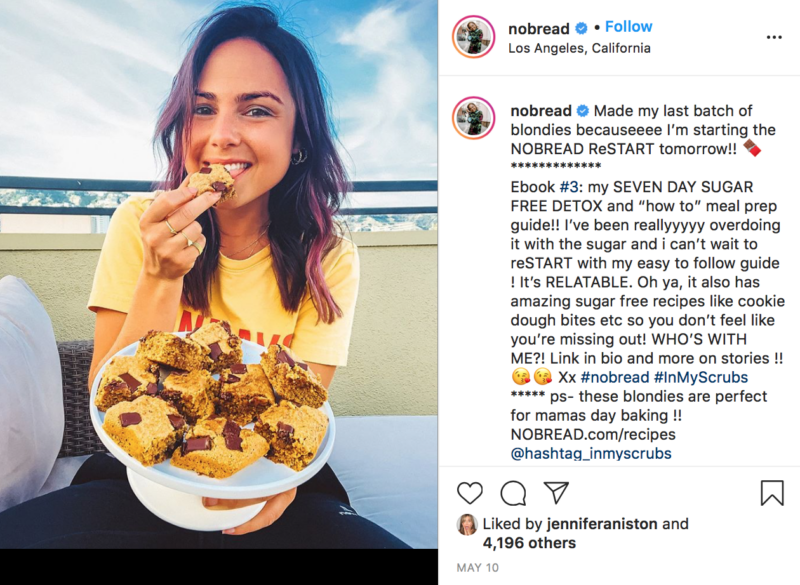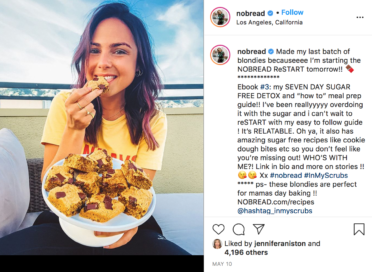 6) @jancisrobinson
Being one of the Queen of England's personal wine consultants clearly wasn't enough for Jancis Robinson, who has gone on to build up quite the following on social media. Jancis is also a BBC producer when she's not advising the queen or advising her 67k followers about the best wines around.
7) themodernproper
If you're looking for versatile recipe creators, then look no further than Natalie Mortimer and Holly Erikson. Their account features a wealth of recipes that use favourites like pasta, soups, gluten-free options, meat dishes and more.

8) @davidchang
When Vogue describes you as "America's most relevant chef", you know you're onto something. David Chang, food experimenter and restaurateur, has captured the hearts and minds of many with his Asian dish tutorials that have seen him build a following of 1.6 million on Instagram. 
9) @joshuaweissman
The majority of F&B influencers have mastered Instagram, which isn't much of a surprise considering its image-led appeal. Joshua Weissman, however, has achieved a following of three-million people on TikTok, a social media platform still in its infancy when it comes to F&B. The chef uploads short and snappy recipe videos that don't take themselves too seriously.
10) @mondomulia
Guili Mule records her travels, where she partakes in fine dining and plenty of coffee tasting. When she's not jet setting around the world, Guli creates her own recipes and shares them with her 60k fans on Instagram.
Cooking up a storm on social media
Influencers are continuously coming up with new and fun ways to depict recipes and grow their audience. It's no surprise that many F&B brands desire to work with them, so they can tap into their audience and increase their social media outputs.