By combining solid production value and engaging content, your corporate video can help to position your company as an authority in your field. With the right content and high-quality video editing, you can show your company as a knowledgeable and forward-thinking brand that can be trusted.
Whether you're trying to appeal directly to customers or want to attract and expand your B2B network, you need to keep your message short and sweet. Many corporate videos can be as long as 30 minutes, but studies have shown that the optimal length of a promotional video to attract attention from your target audience should be around one to two minutes in length.
With this in mind, let's take a look at our top tips for producing a compelling corporate video.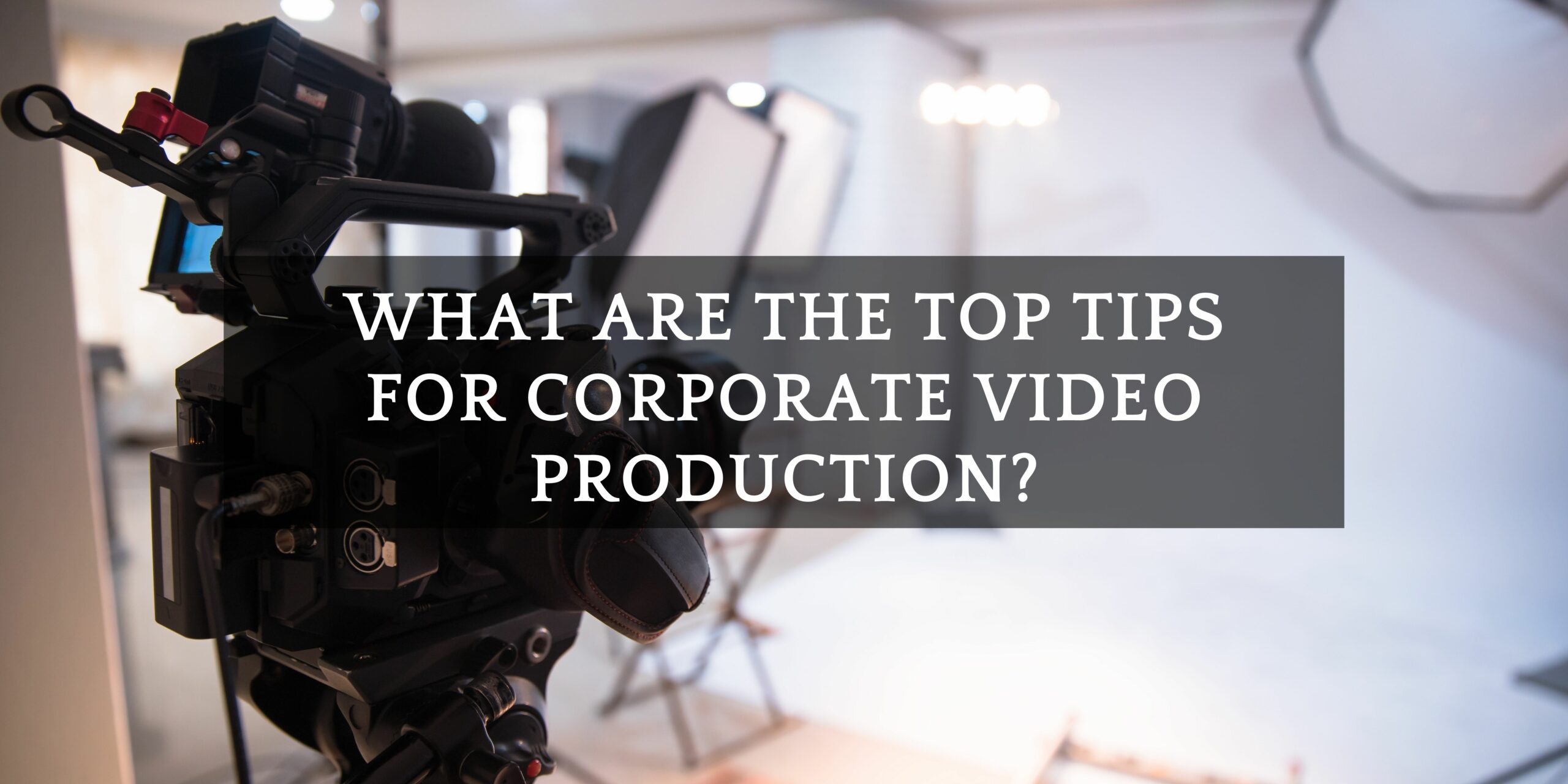 Get straight to the topic
It's essential to grab the attention of your target audience as quickly as possible. Get right to the point within the first few seconds of your corporate video.
Grab their attention and hold on to it by offering a strong hook in the first few seconds. Your hook could be a compelling question about a common issue that your target audience has that you have a solution for. You have about 10 seconds to hook your viewers and get them engaged, so make the first few seconds of your corporate video count!
>> Looking for corporate video production support? Get in touch with the Small Films team.
Make your video compatible with social media
If you plan on sharing your corporate video far and wide via your social media channels, then create edits fits with the length restrictions that operate on some social media platforms. For example, Twitter allows videos up to 2 minutes and 20 seconds long, so aiming to make a 30-minute Magnus opus corporate video won't wash on this platform.
Instagram is an excellent platform for visual shares, but they allow for nothing more than one-minute-long videos. Therefore you need to carefully think about where you intend to share your corporate video before you commit yourself to its length. A great approach is to make a longer corporate video that can be used at your private events and when addressing a captive audience. We can then make a copy of your longer video and edit it down into shorter videos for you to use across your social media pages. We will make sure that your videos are fully optimised for social media to help increase your reach.
This approach works well for businesses looking to build brand awareness, attract the attention of new B2B partners or to reach out to job candidates looking to make a career change.

Use on-screen text
When you work with a video production company like Small Films, you will have a whole host of creative video techniques at your disposal. This includes using on-screen text to help get your message across. It's important to remember that up to 85% of videos watched on sites like LinkedIn are watched in silence. People also chose to watch videos with the sound off while on public transport or in a crowd. Therefore you should always consider baking in subtitles in the video if you think your target audience is more likely to watch your video in silence.
Why not contact our team at Small Films to find out more about our corporate video production and how we can create the perfect video for you.