Across the past few years, there has been an explosion of gin brands in the UK. And it's not stopping any time soon. Distilleries are popping up across the land, and we're not only seeing new tasty spirits appearing but some awesome marketing to boot. Imaginative branding, purposeful collaborations and Instragrammable pop-ups are just a few of the activities going on, but which gin brands do the Small Films team think are truly nailing their marketing right now? Let's check them out.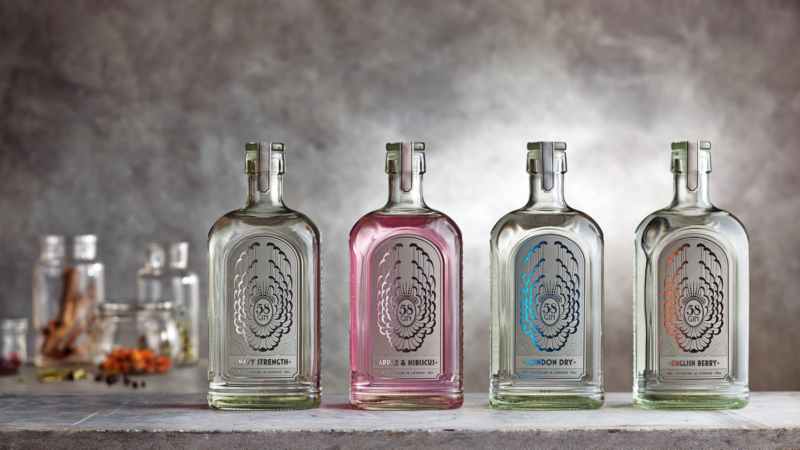 58 Gin is a slick operation. Just one sniff around their website, and you can see they have been featured in GQ, won multiple awards and are running a highly successful gin school in Haggerston. Positioning themselves as an eco-conscious brand, they produce gins out of the apples too wonky to be sold in the supermarket and sloes that have been foraged for their seasonal sloe gin. They also market a 'make your own gin' offering – a great way to build brand advocates.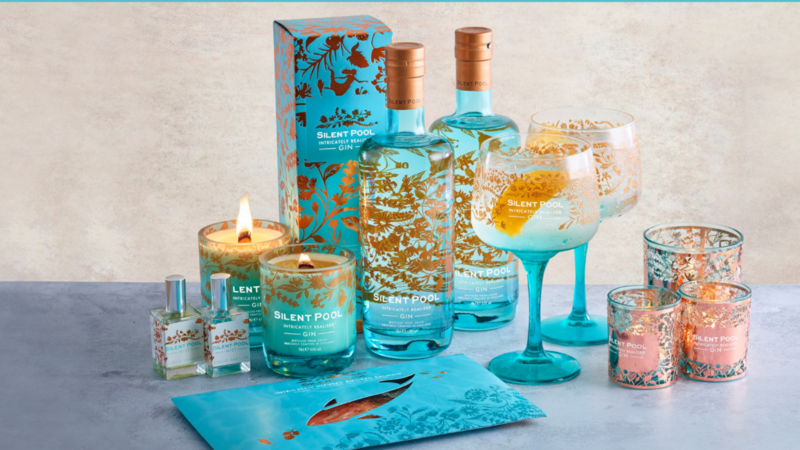 With its instantly recognisable bottle, Silent Pool is a citrusy gin made in Surrey. They are absolutely nailing their email marketing strategy with engaging ways to build their email list (a downloadable cocktail book, plus offers and promotions). This gin brand knows how to put its name out there. Whether they're creating a Silent Pool bar, virtual cocktail classes, tasting tours or pop-up gin bars at events – there's a bit of something for everyone.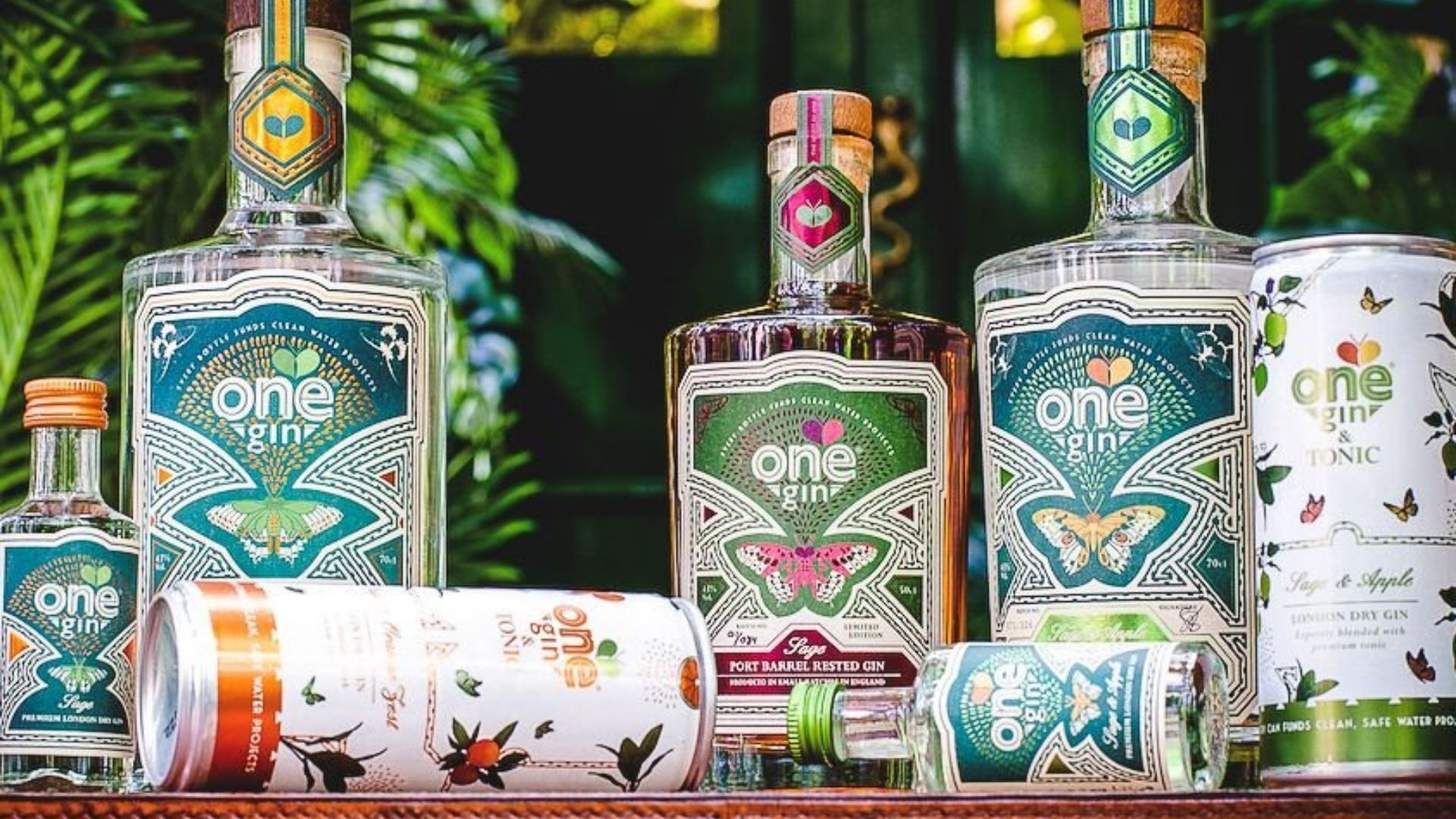 One of the most beautiful bottle designs on the market, One Gin, is based in the leafy Richmond-upon-Thames. Set up by the team behind One Brand (known for One Water who fund clean water projects), One Gin is their first step into the world of spirits. Donating 10% of their profits to sustainable water programmes in poor communities, this is a brand with a great story and a bigger purpose. Their social feeds have a great mix of brand collaborations, cocktail recipe ideas and behind the scenes content (including a stint on BBC's Saturday Kitchen), whilst also highlighting the importance of their clean water programmes.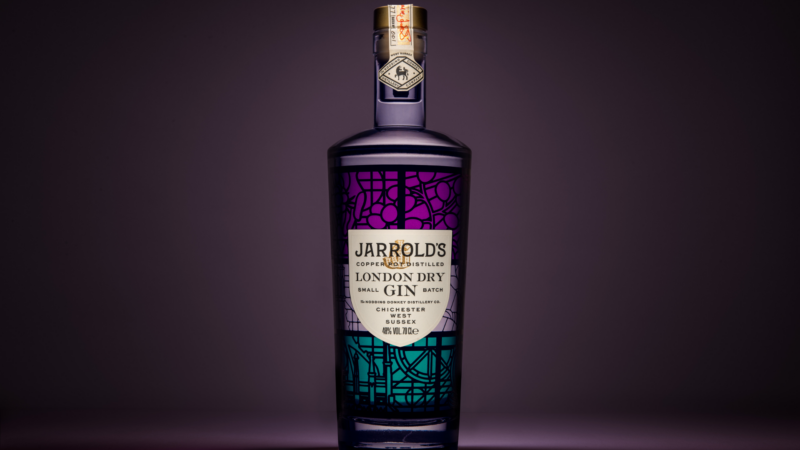 Image via 365magazine.co.uk
Another gin which you'd almost buy just for the bottle, Jarrold's, is a London dry gin distilled in West Sussex. Persian limes, which are a quintessential flavour of the Iranian kitchen, are a key component of this gin, giving it its citrusy punch without bitterness. Their social media does a great job of behind the scenes content, so you really understand that this is small-batch gin made with love. No large-scale faceless factory set-up here. Their branding is on point, from the labels on their bottles, right through to their website design.
>> Looking for a food videographer? Here at Small Films, we've got you covered. Just drop us a line, we'd love to help.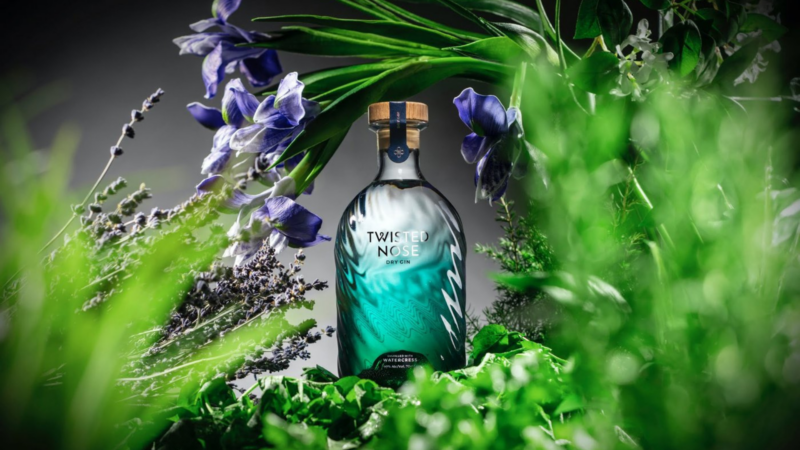 You know you're onto a good thing when you land on the Twisted Nose website. Full of all the trust signals that this is a rocking gin (awards, customer reviews and an excellent return policy), you can't help but want to buy a bottle (especially when it has a World's Best Gin Design trophy). Their social media is an excellent mix of G&T snaps, cocktail recipes, competitions and discounts. Across the years they've also done some notable brand collaborations with the likes of Tunworth cheese, Coates & Seeley and luxury hotel, Lainston House.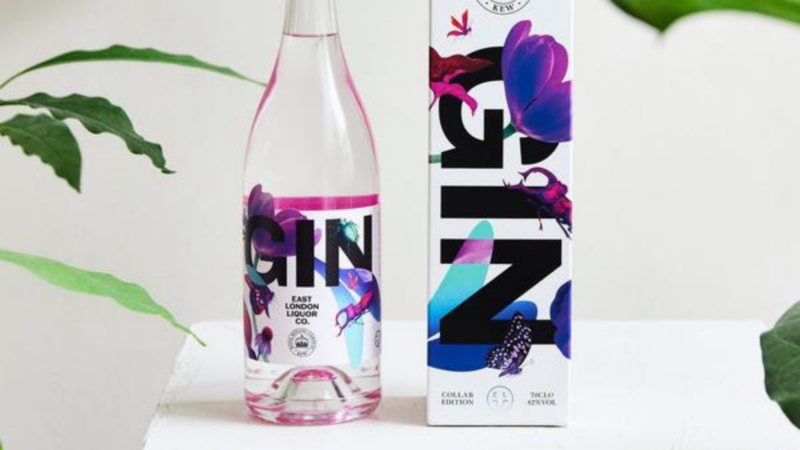 East London Gin has nailed their fun and cheeky tone of voice to a tee. Having gone through a rebrand in late 2020, they've taken their look from one which was fairly traditional, to one with packets of personality. Their recent collab with Royal Botanic Gardens, Kew is a stroke of genius. Celebrating the botanicals and the bees that make this gin what it is, this is a collaboration with a story behind it. Head over to their Instagram and you'll see a carefully curated grid, packed full of beautiful product photography and their brand's personality shining through.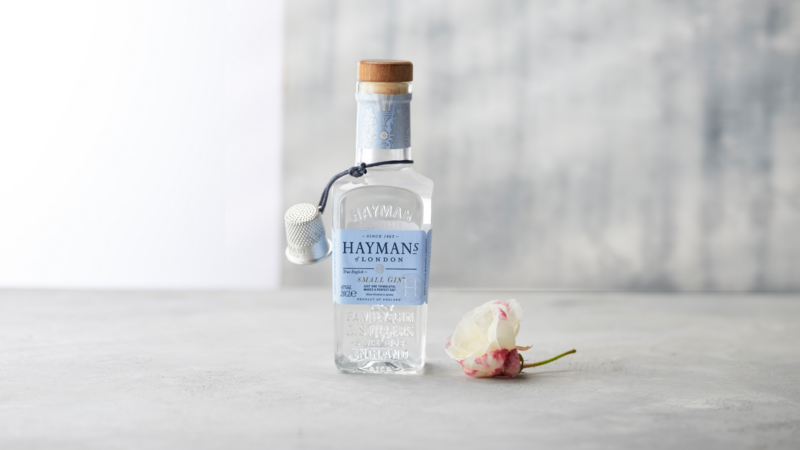 This gin is steeped in tradition, with a story that goes back to 1863. Run by the Hayman family in Balham, the distillery is an impressive space, where you can take part in tours, masterclasses and, one that we'd love to attend, the 'ginema'. Everything about how Hayman's Gin positions its brand oozes quality and experience, from the beautifully laid out website to the perfectly thought out design of their bottle. The marketing of the gin flavour combos is excellent – who wouldn't want to try a peach & rose gin slushie with pink lemonade!
We're not just gin lovers at Small Films, we also make pretty cool films. We've shot videos for the likes of Aldi, Charlie Bigham's and Lucky Saint beer and so we know a thing or two about what makes people salivate over your food or drink product. We're always at the end of the phone so just give us a shout if you'd like us to help with your next food videography project.