Hi there, reader. I'm George, the founder of Small Films. We're a video production company based right here in London. Well, Hackney, to be precise (that's East London if you don't know it), a vibrant, creative area that has a huge amount of creative businesses and, unsurprisingly, more than a few video production companies. I've also worked in the media industry for over 20 years, formerly as a director in the TV business, so I have a fairly good insight into the video production landscape. This article is designed to help inform you about the video production industry in London so you can get a better understanding of how it all works, what sorts of companies are out there, the way they work and other insights that will help you to either get a job with, sell to, hire a London video production company or even set up your own business.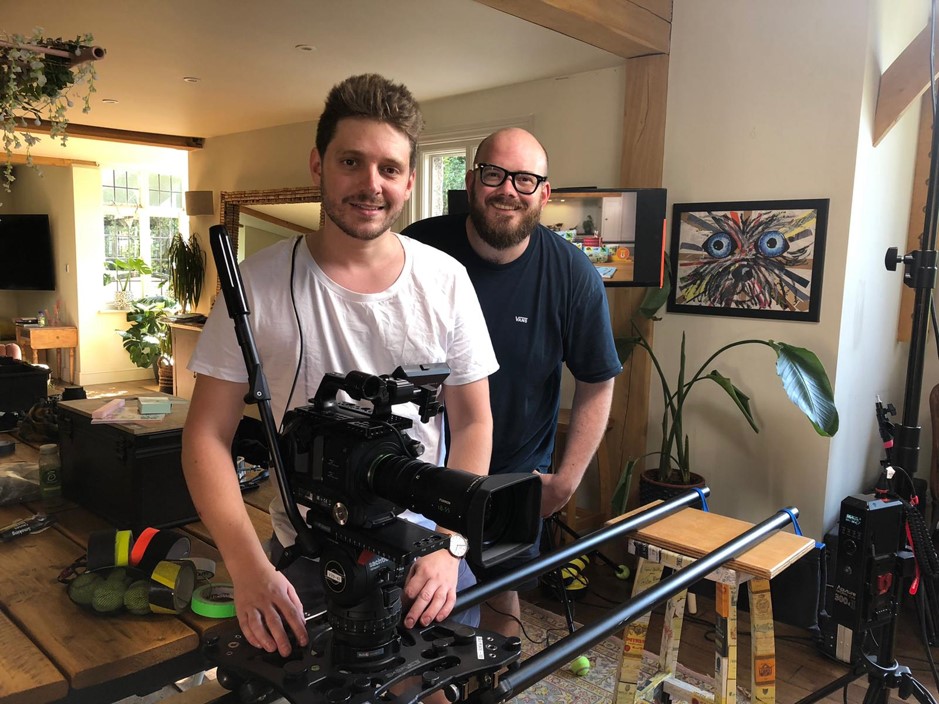 A team shot with cameraman Scott Craig and Producer Anthony Coyne on the set of a shoot with Rex London. 
So let's get into this…
A cursory search using LinkedIn reveals over three and a half thousand companies that include "video production company" as a description in their search results. That's quite an intimidating number and frankly staggering in terms of the level of competition for a business like ours. But it also shows a thriving industry that is clearly in demand. However, when you break down that general term into its different categories and components, a different picture emerges, one that is full of specialisms, nuances and overall differences. These are the sorts of companies that describe themselves as offering video production services. 
Video Production for commercial work such as adverts, explainer videos and

branded content

.

Production for music videos. 

Videography companies shooting weddings and other events. 

Animation companies and specialist motion graphics houses. 

Film agencies producing narrative work like short films. 

Advertising, Social Media agencies and other agencies that offer video production as a component of what they do. 

Individual videographers who have set up a company in order to bill other companies in the most tax-effective way. 

Media agencies with native content platforms that also offer video production. 

Specialist content production agencies like Augmented Reality and Virtual Reality. 
Refining it further to London video production companies that have at least one employee and are categorised under either Media Production or Advertising Services and that number ends up at around 1.5 thousand. Refine it even further to companies with over 10 employees and that number crashes to just 254 video production companies listed in London. 
So what does this tell us about the video production industry in London? Firstly, there are a lot of people trying to set up video production companies but struggling to get past the 10 employee mark. Secondly, that 254 is still an awful lot of choice for anyone trying to choose a video agency to work with. 
Choosing a London video production company to work with
So if you are looking for a video production company to work with, then what are a few insider tricks to picking the right supplier? 
Understand the company structure
To begin with, it's important to understand that a video agency may have just a few in-house staff but will invariably have a big freelance talent pool to call on for any project. So don't be put off by size or who is listed as the in-house team members. The entire industry is very freelance in its nature, and most of the best talent will work as freelancers. So make sure to ask about the video agency's capabilities and which freelancers they can bring to bear on a project. However, it's also true that many companies focus on only recruiting an in-house team of videographers, editors and other staff, so make sure to consider what is most important to you; a reliable in-house team or a set of expert freelancers. 
Understand the variation in expertise and specialisms
Next, understand that there are a huge number of variations in the capabilities and specialism of the different video production companies in London. As discussed above, some agencies do commercial work like our company, Small Films, creating corporate videos, explainer videos, YouTube content and social media adverts.
We also work with a range of company sectors and sizes. However, many companies will be extremely niche, focusing on music videos or on providing specialist motion graphics work for the television industry. So make sure you do due diligence in truly understanding if that agency is the right fit for your business and your objectives. Are you trying to grow your YouTube channel or explain how a product or service works? Or are you looking for an event filming agency or someone who does specialist animation? Some will be used to working with small businesses on modest budgets, others will be more used to working on expensive commercials for big brands. 
Look past the website
Finally, try to see past the flashy websites or sexy showreels on the home page and actually drill down into their client work, the case studies they have on their website and their profile on social media. Because there are SO many video agencies in London, from fresh-faced Uni grads to massive global companies, you need to try and cut through the first impression and get under the skin of who they are and what they can offer. Don't be hoodwinked into thinking you are working with a big team when it's a one-man band, or equally don't get a quote from a 50-person agency if you are on a shoestring budget. 
Getting a job with a video production company in London
If you are a budding content creator, then you've probably considered trying to get a job in the video production industry. And good on you. I can highly recommend it as a fantastic career that's fun, creative and hugely rewarding. There are a whole range of jobs available, from director, videographer, cameraman, editor and animator to behind-the-scenes roles like Production Manager and Production Coordinator. So here are a few pointers on how to get a job with one of our businesses. 
Craft your CV properly. 
I get sent hundreds of CVs, and very few of them are easy to read. Make sure it tells the right story about yourself and your experience level. Design it well and ensure there are no spelling mistakes. Try where possible to keep it to one page and, at the most 2 pages.  If you are a Videographer / Editor, then put that in bold under your name. If you are a Production Coordinator, then include that job title. We want to get a full picture of what you are all about and your experience within 10 seconds of looking at your CV.
Send speculative CVs. 
I know it's a pain, and it's very time-consuming, but this is one of the best routes to getting a job in the video production industry. Email the company's general email address, or even better –  find the email address of a senior person at the company and contact them. Also, consider connecting with them on LinkedIn. You'll get lots of "no's", but eventually, you'll make a few connections that could go somewhere. You might not get a job straight away, but if you keep those connections alive, then at some point, they will remember you when a job comes up. Create a spreadsheet with all the people you've ever talked to and update them regularly on the projects you are working on and what you are up to. 
"Working in the video production industry can be great fun. Here's a behind-the-scenes shot from a recent shoot with Spar supermarket"
Apply for jobs. Properly.
If you see a job posted and want to apply, don't do a half-arsed job of it. Do your research on the video production company and the job role, then craft a proper cover letter to show you are really interested in the role. There will be hundreds of other applicants, so you need to make yourself stand out. If you make the effort and show willingness, it will put you head and shoulders above the crowd. Also, make sure that the CV lands in the relevant person's inbox. Follow up on email, LinkedIn and any other way you can reach them. And on that note, if you are looking for work, we are always recruiting, so please reach out to us: https://smallfilms.com/contact/
Selling to a video production company in London
If you offer services from accounting to business development, translation services to outsourced animation services, then you need to truly understand the industry you are trying to access. The video production industry in London is fast-paced, and intense and most of the senior management don't have a lot of time on their hands to look at new opportunities and partnerships. 
Personalise your Emails
My inbox is constantly flooded with cold, automated emails from suppliers trying to sell to me. In 99 out of 100 times, they haven't researched our business to understand who we are and why they think they are a good fit. So make sure you personalise your emails and clearly articulate the value you could bring to our business. If you truly think you can help our video production company, then it's likely that I will get back to you. 
Understand the company structure
Very few of the video production companies in London are big enough to sustain a conventional corporate structure with C-Suite and departments. Likely you are dealing with the founder or MD, middle management or people on the ground. We make decisions emotionally, quickly and based on the size of our wallets, so consider that when initiating a conversation. 
Don't Waste our time
Time is the most precious commodity we have in the video production industry. And we guard it fiercely. So be efficient in how you deal with us. Articulate your value quickly, create a proposal, follow up, and then move on. Don't labour it. We'll respond well to efficiency.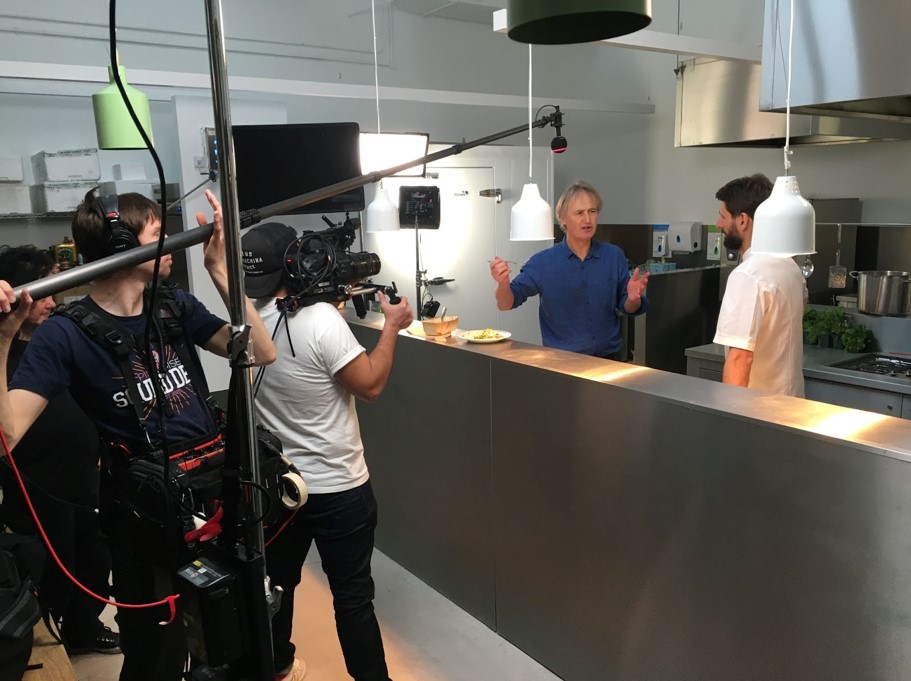 The Small Films team out shooting with Charlie Bigham and his delicious meals. 
How to set up a video production company
There are so many talented content creators out there, and many of them have had the drive to go it alone and set up their own video production company. This is evidenced by the huge number of very small video production agencies in London. Here are a few tips and tricks for starting your own agency. 
Go after a niche
One of the best ways to get traction in the early days is to embrace a particular niche that you want to focus on. By being a specialist, you are going to stand out and get a lot more offers of work. Consider a particular sector like fashion, sport or finance and then position yourself as an expert in that area. Learn everything there is to know about your customers and how you can help them with video. At our video agency, we specialise in a couple of areas, one of which is food. This has enabled us to win big clients like Aldi and Tilda rice. 
This was an animation project we completed for Tilda Rice and the World Food Programme
Build case studies
Create proper case studies of your work and leverage your customers to get testimonials and other assets that will support those case studies. Use those to go after new opportunities and to drive interest in your business. The best video production companies in London all have very compelling case studies.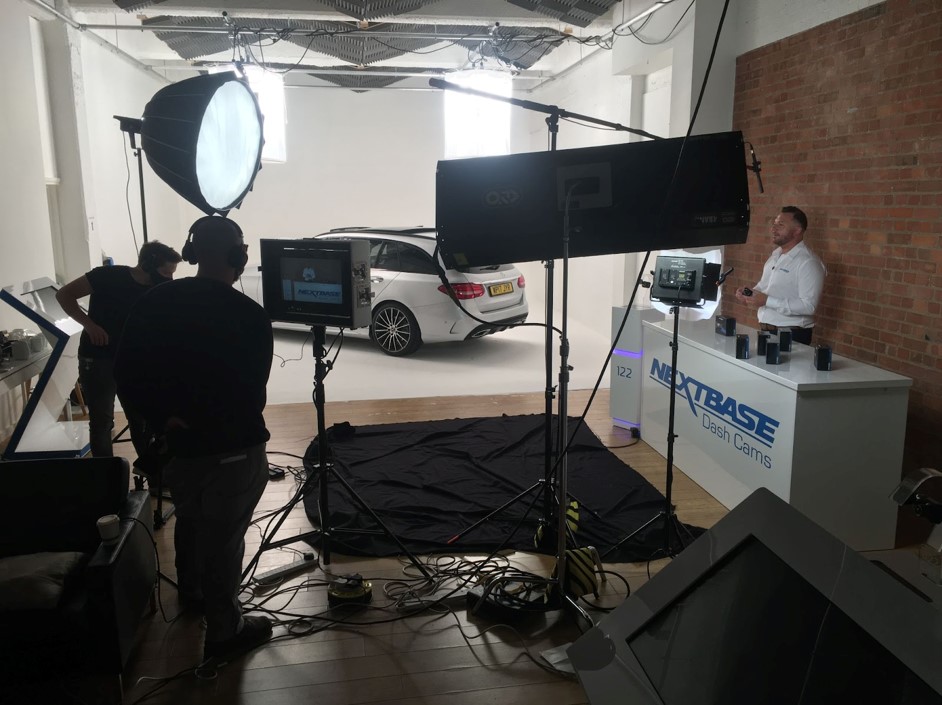 Filming with our client Nextbase, the world's leading manufacturer of dashcams. 
Don't forget sales
Sales are the lifeblood of any video agency. If you forget about sales, you will be dead in the water. For most content creators, the focus is always to create the best work and chase the most interesting creative opportunities. But don't forget that you also need some of the more pedestrian projects just to keep the office lights on. 
So that's it, an insider's guide to the London video production industry. Hopefully, this has helped you to find more insights about our world and will enable you to get a better handle on things. Of course, if you are looking for a video production company in London to give you a quote, then please feel free to reach out to us