More and more businesses are commissioning E-learning video production companies to create their video-based courses – and rightly so. They're cost-effective, on-demand, engaging, and highly effective at making information stick. But once you've created some good training videos, the most important part of how to set up a successful E-learning course is where you put your video content. 
Search on Google, and you'll find a vast landscape of platforms to build your course on. Each has different features for different needs, ranging from value prices to built-in marketing strategies. Whether your goal is to sell courses as support for your existing business or to train employees – here's the Small Films pick of five of the best platforms to get you started on finding the right home for your E-learning videos.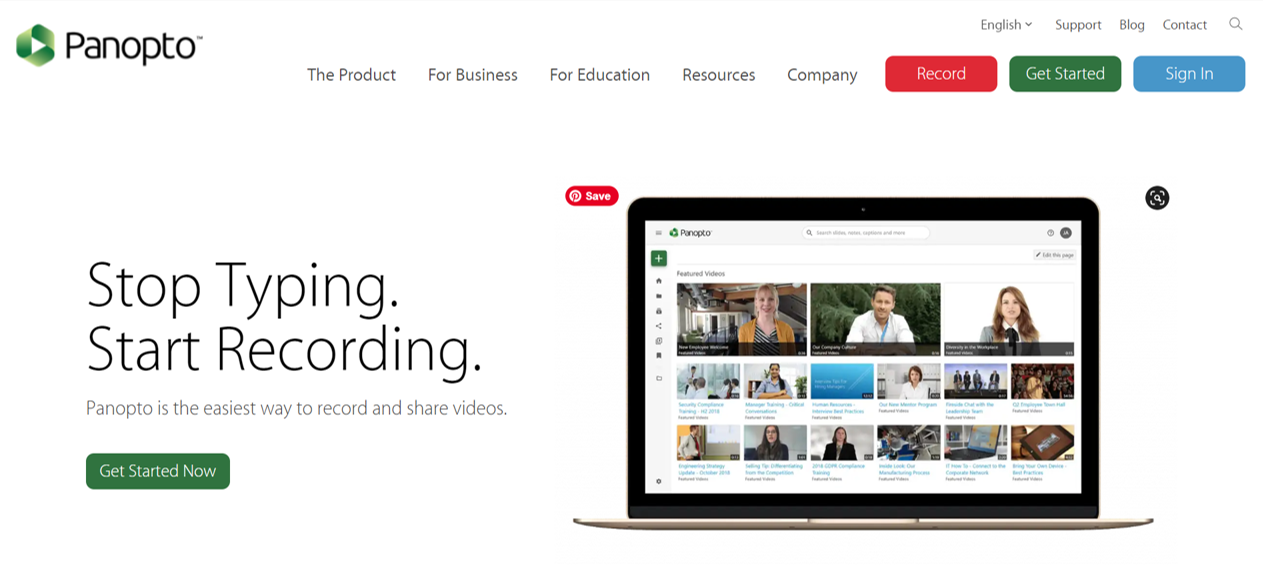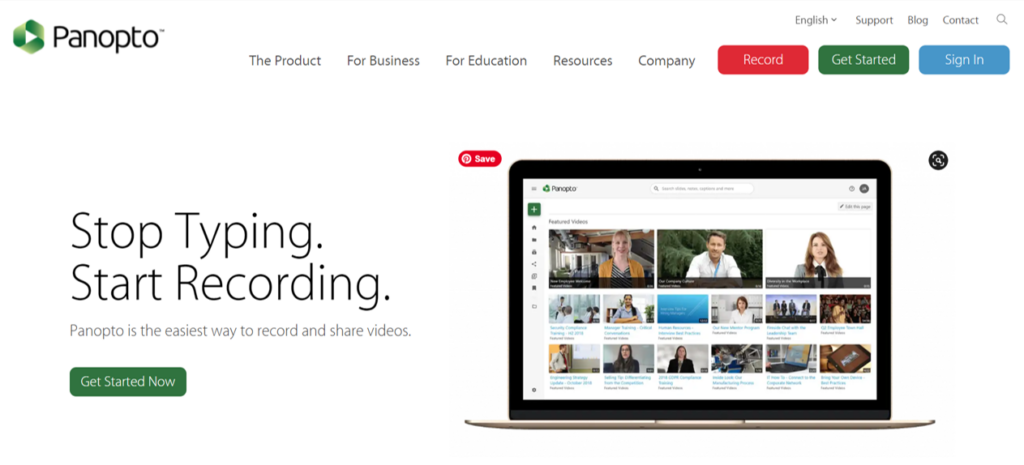 If your training videos are for an internal audience, Panopto is the hosting platform for you. Plenty of businesses are digitising employee training. E-learning videos are fast, they're entertaining, and they eliminate expenses like professional trainers or venues. 
After creating your videos with a training video company and uploading them on Panopto, your employees can watch on-demand, at their own pace. Even after viewing, they can return to key parts whenever they need; Panopto's "smart chapters" use speech and text recognition to organise content into bite-sized segments. It also enables you to add quizzes and interactive questions alongside your engaging training videos so that the material really sticks. 
Pros:
Easy to use

Organisation with Smart Chapters for content review

Gamification and interactivity features

Analytics and reports

Brand customisation
Cons: 
No free trial

Limited types of questions on the quiz feature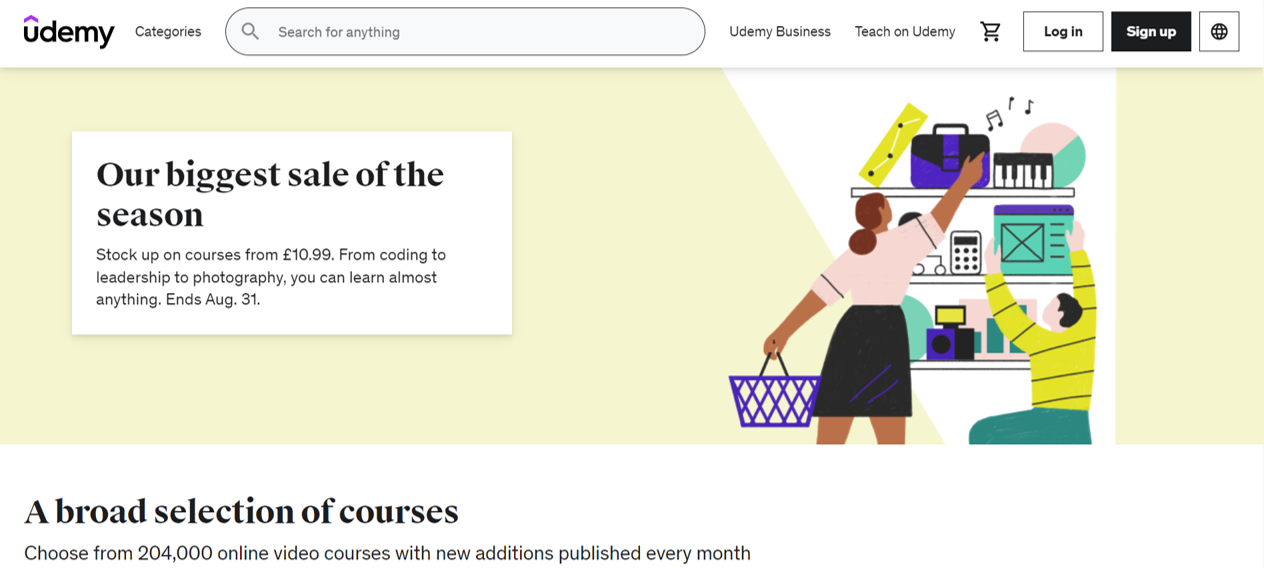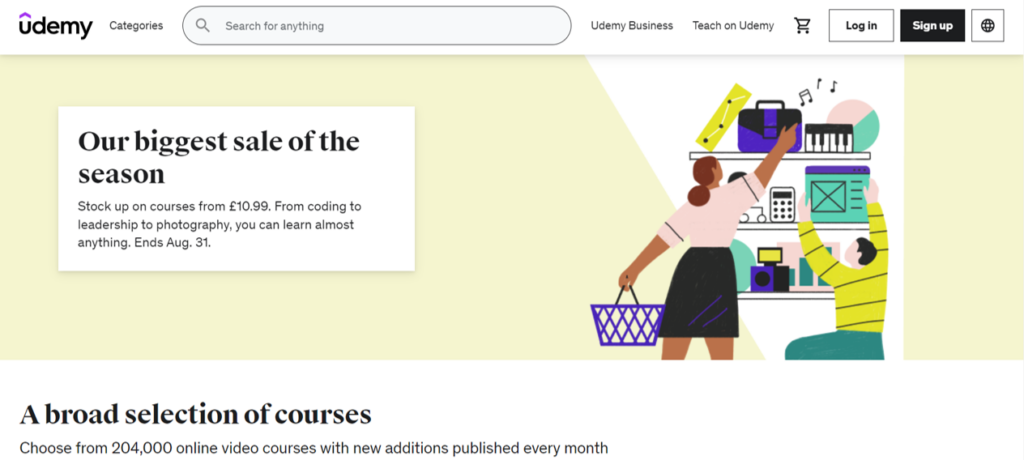 You've probably heard the name before– with over 40 million users worldwide, Udemy is the most popular E-learning platform on the web. Because of its wide user base, it's especially ideal if your goal is to monetise and market your course; on Udemy, your training videos will be exposed to the largest audience possible. With high-quality courses produced by a training video company, your video-based E-learning course will be sure to make sales. 
Instructors can add interactive features, track learners' progress, extract data, and access insights. Hosting and uploading are free, but Udemy takes a hefty 50% of your revenue. 
Pros:
A wide user base provides the most reach

Interactive features

Track progress

Analytics and insights

Marketing promotion plan
Cons: 
Udemy takes 50% of your revenue

A lot of courses, a lot of competitors

No personal branding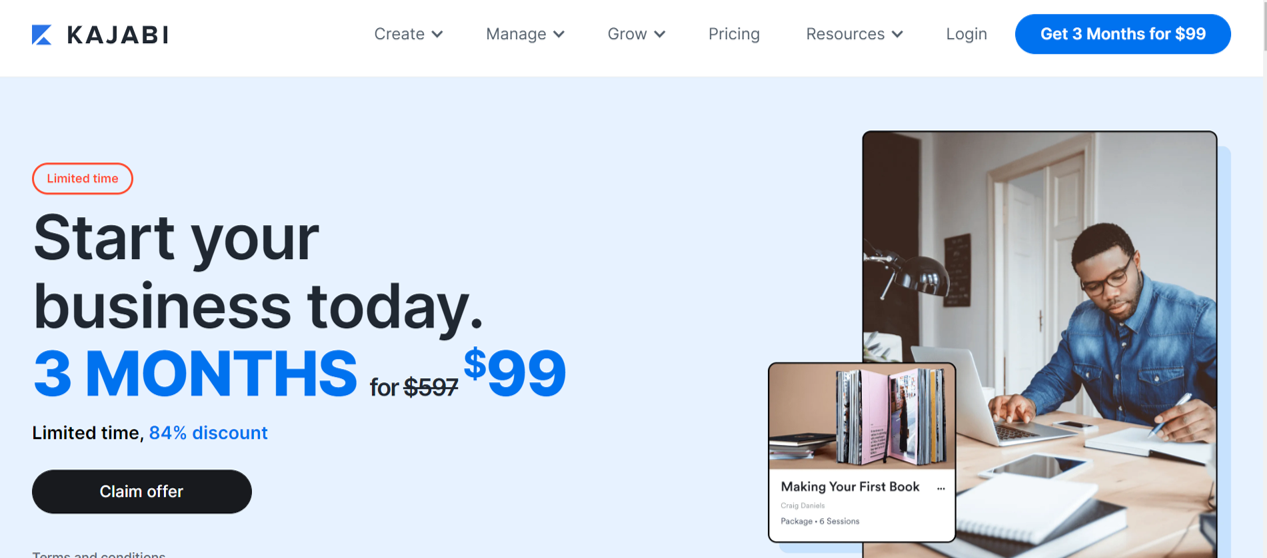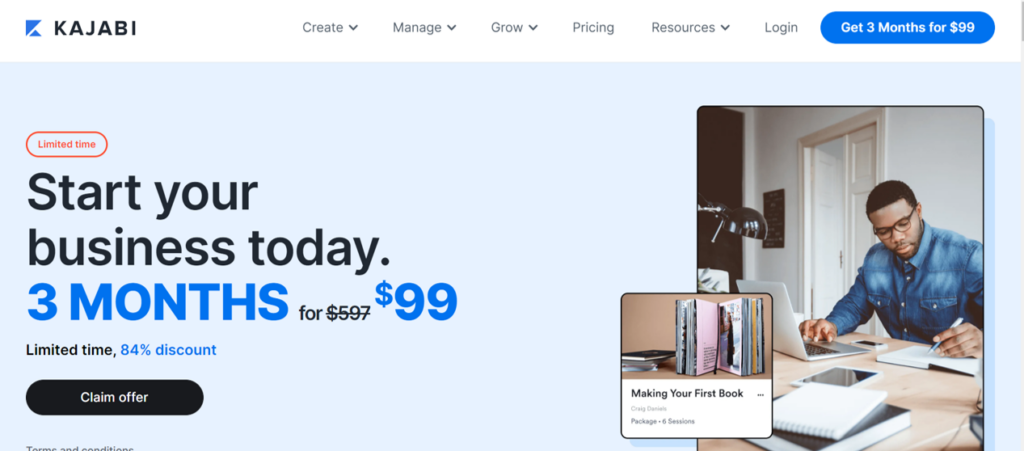 Kajabi is a one-stop-shop for businesses whose main goal is to sell their E-learning courses to motivated learners. They take care of all things hosting and marketing: a customizable landing page, analytics, customer payment plans, sales pipelines, and more. 
Despite the buffet of tools, you don't have to be exceptionally tech-savvy – Kajabi is user-friendly and intuitive, making it easy to set up a course and upload your training videos. It's priced higher than other platforms, but that's because of all the internal features you might find yourself having to patch together otherwise. 
Pros:
Customisable branding

In-depth analytics and reports

Advanced marketing and sales features

User-friendly
Cons: 
Price is higher than the industry average

Learners do not receive certificates

No phone support, only chat support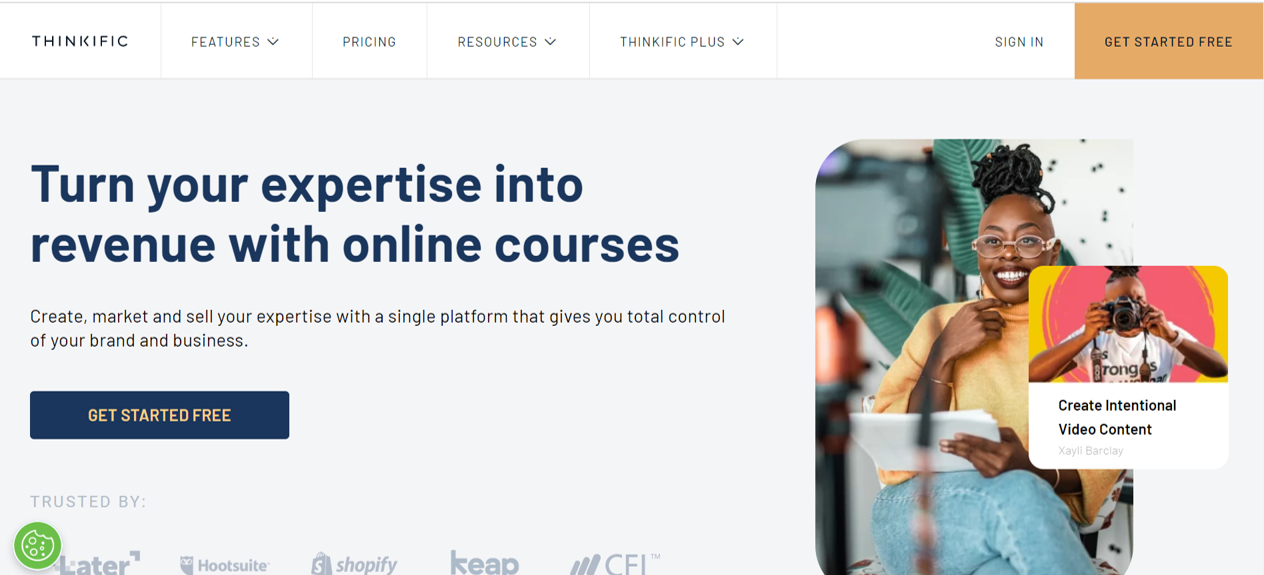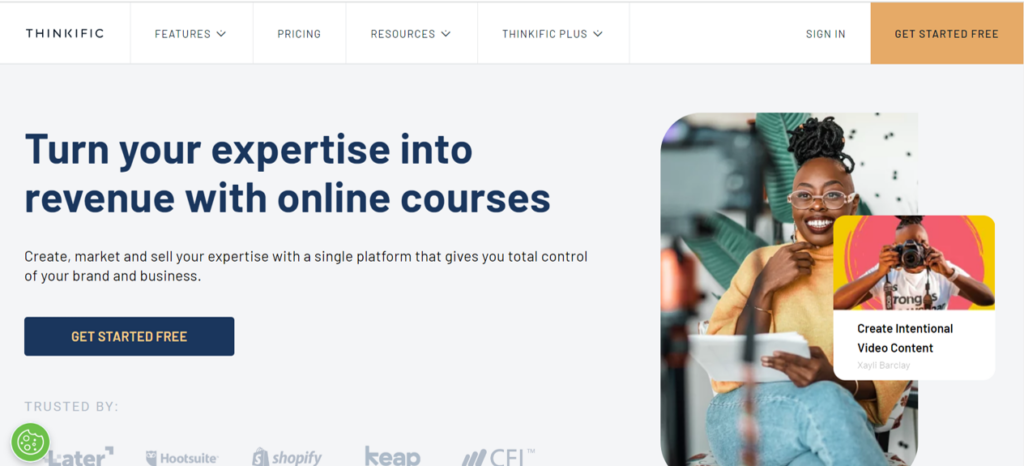 Thinkific is another e-learning platform with a toolkit for both hosting training videos and marketing them. Course building, like with Kajabi, is user-friendly and intuitive. Once you set up a landing page, you can customize it to match your business' brand. 
The main difference lies in the marketing features: in comparison, Thinkific's business and sales tools are limited. For the price, however, Thinkafic is a great alternative to Kajabi. It's the only platform to offer a long-term free option – truly free for as long as you need, no transaction fees, no cut of your revenue. 
Pros:
User friendly

Customisable branding

Affordable price, free option offered

Phone support

Third-party integrations
Cons: 
No email marketing tool

2 step checkout process

No course marketplace to market your course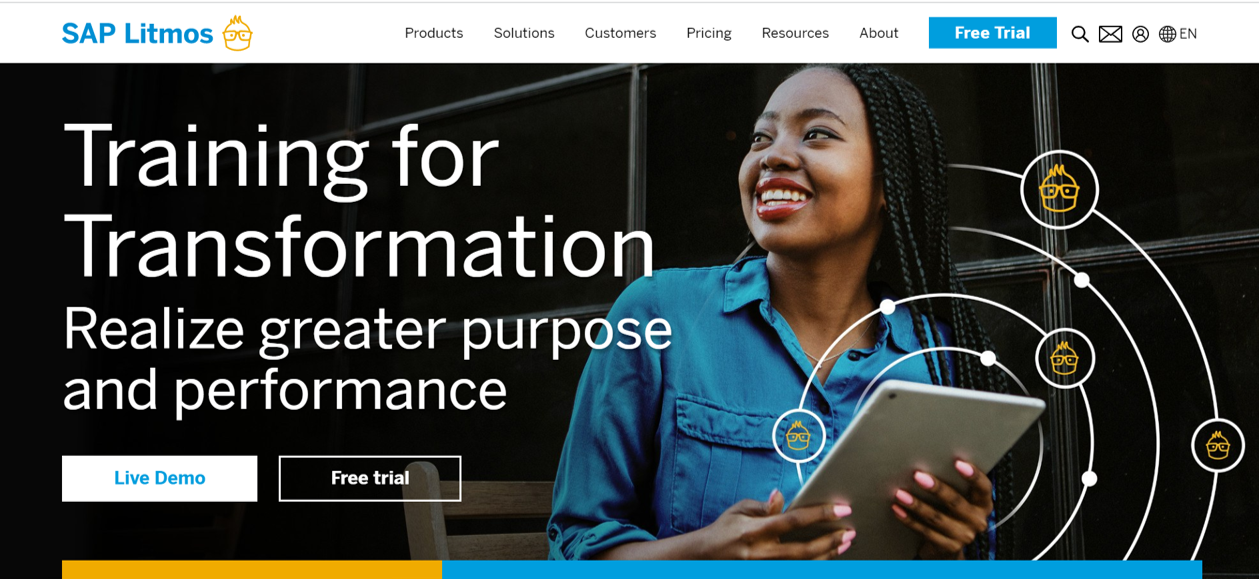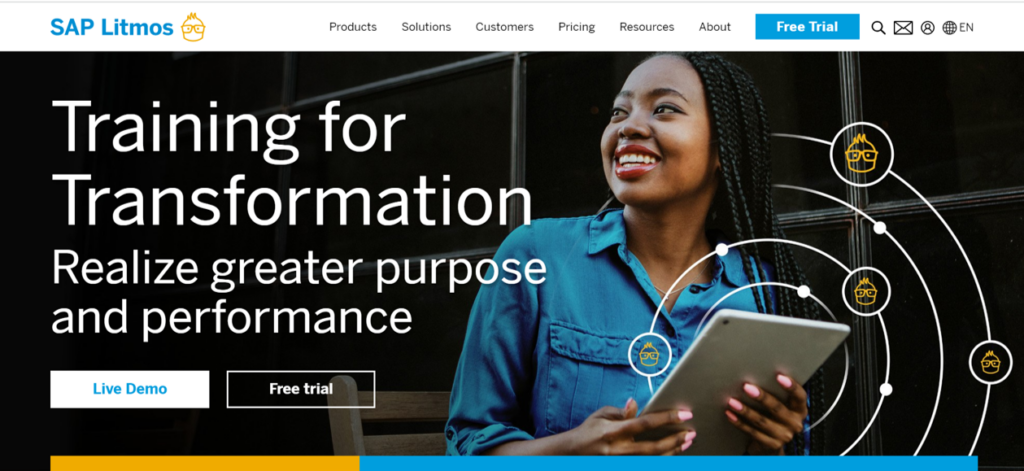 With SAP Litmos, users get a combined learning ecosystem of your training videos and a robust library of courses from other experts. It's designed to meet the needs of all shapes and sizes of companies and is perfect if you want to blend your custom E-learning videos with videos made by other experts. 
It offers gamification features like leaderboards, achievements, and badges that learners can earn based on retention. You can also customise your branding and use internal content creation tools. However, because of all of the advanced features, the interface may be difficult for first-time course-hosters – it may take some extra time to explore and learn how to maximise everything that SAP Litmos has to offer.
Pros: 
Combine your e-learning videos with external courses from other experts

Gamification and interactivity features

Customisable branding

Content creation tools

Free trial
Cons: 
Not the most user friendly

Steep price
Conclusion
If you've ever wondered how to make an E-learning course, we can tell you that one of the most essential decisions is what platform you choose to host on. The E-learning space has become an expansive environment with endless options for hosting training videos; the trick is finding one that suits your company's needs. While the number of choices may be overwhelming, these five picks are some of the best on the web – a great start to picking the right platform, no matter what your goal is.
About Small Films
Small Films is a video production company in London specialising in e-learning videos. We have a team of expert videographers, animators and strategists who are experienced in ensuring your e-learning content hits the mark. If you'd like to speak to one of the team, then do drop us a line