Small Films was set up in 2016 by ex BBC Producer / Director George Hughes with a simple, yet powerful purpose – create online video content for brands that's powered by exceptional storytelling.
Based in central London, we're an ambitious and eclectic bunch of strategists, creatives and filmmakers. We create award winning, widely shared video content for brands and organisations from sectors including food and drink, education, not-for-profit, and lifestyle.
At the heart of building connections between brands and people are understanding, empathy and relevance. That's why every video we make is informed by deep insights into the brand, its unique story and proposition, as well as the target audience's attitudes, behaviours and language.
We strive for excellence on every project, finding the right balance of strategic planning, creative flair and second-to-none project management. And, just like our clients, we're in a results-driven game, so our work is underpinned by measurable objectives to ensure high impact and strong ROI.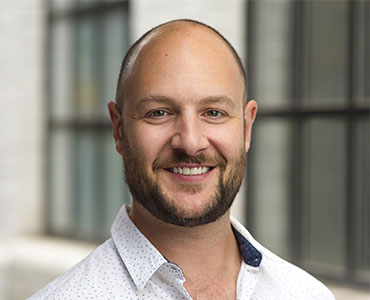 Creative Director
George Hughes
George is an established TV director and video producer, having worked his way up from being an audience researcher for the first Celebrity Big Brother series 16 years ago to directing primetime BBC series. He spent three years in New York filming everything from Chicago gangsters to shamans in the Amazon for various major networks including the National Geographic channel.
He founded Small Films with the ambition to create exceptional brand films for the digital age, by applying his knowledge of, and passion for, TV storytelling. Since setting up the business, he has worked with dozens of high profile brands, charities and businesses from Co-op and EDF Energy through to emerging brands and start-ups.
When not running Small Films, George can be found in nature armed with a camera and channelling his hero David Attenborough, running marathons, or learning piano. His favourite director is Anthony Minghella for his incredible storytelling in epic films such as The English Patient.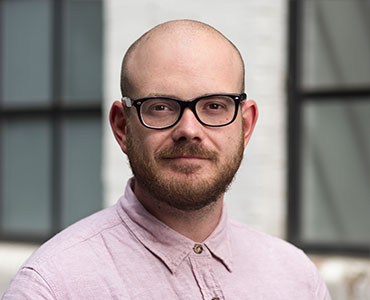 Senior Producer
Anthony Coyne
Anthony is a highly accomplished producer with experience in film, TV and advertising. He worked in the production team for Tim Burton's Frankenweenie and Richard Curtis's About Time, before becoming a TV researcher for Blast! Films and the Jamie Oliver Group. During his time with companies such as the 10 Group and Brave Spark, he has produced digital content for Visa, Heinz, Virgin Trains, Glenfiddich and The Football League.
When Anthony's not on location or crafting a treatment, he's feasting on podcasts and bingeing on the latest TV and film releases.
Alfonso Cuarón is his favourite director, claiming to have watched Children of Men more times then he's heard his own name.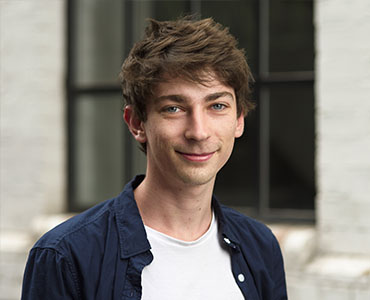 Junior Editor
Sam Rigal
Sam's combined passion for creativity and technology powers his drive to create next level content. After graduating in film from Greenwich University (first-class honours no less!), he started out working for various post-production houses and has edited dozens of music videos for London labels. Since joining Small Films he's been hands on with a range of projects where he consistently pushes the boundaries to deliver above and beyond the brief.
Away from the editing suite, Sam can be found watching documentaries, eating Lebanese food and making music videos.
His favourite filmmaker is Kahlil Joseph, for the inspiring example he sets harnessing film to incite
positive change.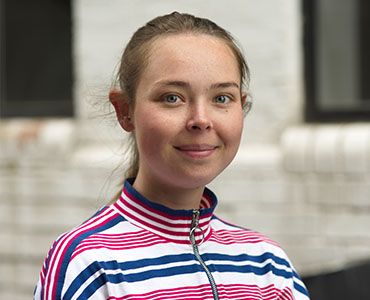 Production Coordinator
Elisabeth Archer
After studying media at the University of Surrey, Lissie cut her teeth in the TV industry working for a post-production house and as a runner on various productions sets including a promo video for the Brazil World Cup.
When she's not planning shoots and keeping projects on track, she can be spotted exploring art galleries, listening to jazz and watching travel documentaries.
Wes Anderson wins her best director, for his phenomenal attention to detail and symmetry across
his films.