Why video works so well…
There's no denying that we now live in a digital age and the way people make decisions is changing. A report by Google stated that the average consumer needs 11 touch points to make a buying decision. The same principal applies to how parents decide on what school to send their child to. It's never been more important for independent schools to have a visible presence online and video is one of the best ways to do that.
By 2019, 80% of all internet traffic will be video (Cisco). In a world of short attention spans, it's no surprise that when video and text are both available on the same page, 72% of people prefer to watch a video to learn about a service (Wyzowl). There are lots of independent schools now using video as they see the benefits it can have on their online presence and awareness.
HOW CAN I USE VIDEO FOR MY SCHOOL?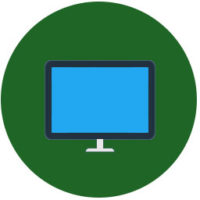 1. A Website Video: A video on your website can be highly effective! They say that a picture can tell 1000 words but did you know that a video can tell 1.8 million (Forrester)? That's a lot of words you can communicate to your prospect parents and students through video!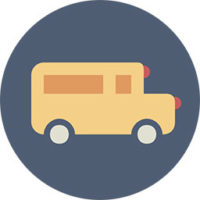 2. School Stories: Go deeper into your school story with individual videos for your website. This could look at different aspects of your school – an interview with the head, a case study with a pupil or a video about a department.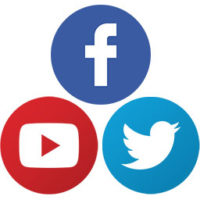 3. Social Media Videos: It's great to create videos for your social media and Youtube channels that are packed full of personality about your school. Why not get the pupils to do some of these videos themselves? Or work with a professional company to create some showpiece content that shouts about what you do.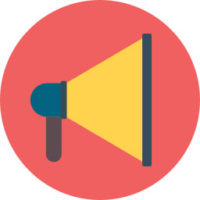 4. Digital Advertising: This is still a brave new world that many schools have not managed to take advantage of. The reality is that digital advertising has surpassed conventional forms of advertising like print or radio. Spread the word of your school with some short-form, tailored and targeted online video adverts.
Download your FREE School Video Starter pack and receive a blog: 5 types of video to tell your school story, a step-by-step guide to your video campaign and an infographic: Everything you need to know about Digital Marketing.
Working with Small Films…
At Small Films we love working with Independent Schools to solve specific challenges with video, whether that's increasing admissions, changing people's perceptions of your school, reaching a wider audience or just letting prospective parents know about a specific aspect of your facilities or teaching.
Some of the recent schools we've worked with include Moulsford Boy's School in Oxfordshire and Oratory Prep. Here's what they say about us.
Sarah Beardmore-Gray, Moulsford School
"It has been an absolute pleasure working with Small Films to produce our school video for Moulsford. They worked very hard to respond to our brief and were extremely helpful with creative input and suggestions to produce something truly unique. We are delighted with the end product and have received very positive feedback from both current and prospective parents. There is no doubt that families have chosen to visit us as a direct result of seeing the video. We are continuing our work with Small Films to continue our video repertoire."
Simone Hughes, Marketing and Admissions, St Margaret's School, Calne.
"George was very invested in the project and listened – properly! I never felt that he had a formulaic approach and very much took on board what we wanted and treated us as a unique school. I also appreciated his advice along the way as he would explain the impact of certain decisions and also implications to the overall cost. The brief was 'creating explorers' and the way some of the footage was shot and the treatment it has been given meets the brief fully."
When you work with us, you will be assigned a dedicated Producer who will work closely with you every step of the way to make sure we capture the spirit of your school and find the right type of video solution to meet your needs.
We plan all our projects meticulously from our planning stage which includes an initial Discovery phone call, location scout, risk assessment and safe-guarding best practices, hour-by-hour scheduling and support with parental release forms, through to filming with highly-experienced camera and drone operators (no-one fresh out of film school).
The care we invest in the editing process ensures we create stand-out films every time that evoke an emotional response in the viewer. We want parents and children who watch your video to form a deep connection to your school, so by the time they finally meet you in person, they're already imagining themselves walking through your gates.
Register your interest and we'll offer you a FREE 30 minute consultation to  help you find the right video for your school.