Build your brand's credibility with testimonial videos
Create confidence in your brand. Feature happy and loyal customers on camera talking about their experience with your company.
We create affordable and engaging testimonial videos that help sell your business.
A customer testimonial video is a short video featuring one of your customers talking about your service and the value they received from working with you.
When you're trying to win over new customers, testimonials can be one of your best marketing tools. Not only do they offer a great return on investment, but they will also enable you to charge more, close more deals and shorten your sales cycle.
"The video testimonial has been really successful. The quality is excellent and it's been a great asset for our marketing department."
Sarah Robson, Marketing Manager, Netstar
EXAMPLES OF OUR TESTIMONIAL VIDEOS
Why are customer testimonial videos so effective?
Use them in sales conversations, email marketing, advertising and via your website.

By featuring your customers in video testimonials, you give "social proof" that your product or service works.

Your customers are a more credible source of information than you are because they aren't incentivised to sell for you.

A prospect can "see you in action" before engaging you for work and understand the services you offer.
Customer testimonial videos deliver a great ROI.

Prospects can share your testimonial videos with key decision-makers when weighing up your offering.

Humans decide using emotion, not logic. Seeing a real person talk about your business helps your prospect's buying decision.

They tell a story where your business is the hero. This humanises your brand and builds trust.
HOW TO USE TESTIMONIAL VIDEOS Host on your website
as social validation. Embed in an email and send out as part
of an email marketing campaign Run as paid adverts on Facebook,
Instagram, YouTube or LinkedIn Send to prospects who are in
your pipeline to close a deal Share with other existing customers
to secure repeat business
FILM YOUR CUSTOMER TESTIMONIALS REMOTELY
Gone are the days of always requiring videos to be shot on site. With our remote filming package, our team can capture your customers via video conferencing software. The team will support end-to-end, coaching your customer on lighting and speaking to their camera, plus we can also help with scripting too. Our talented team will then edit the video, add motion graphics if required, and deliver you a snazzy final edit.   
Benefits of our remote testimonials
They're quick to film – helping you hit your marketing goals faster.
They're affordable – at £750+, they're our best-priced option.
They don't require travel – helping to keep your costs down.
They can be filmed from any location – saving you sourcing global suppliers.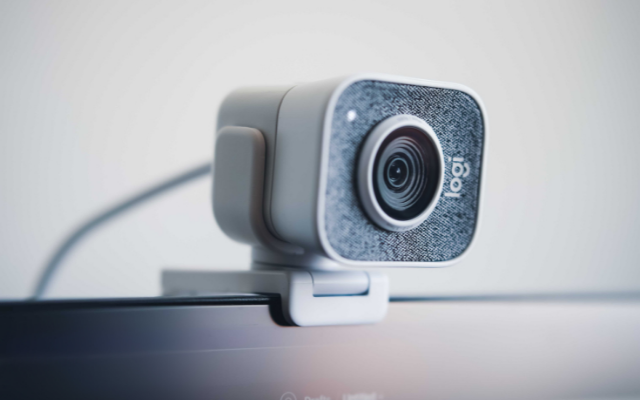 Our Testimonial Video Packages
REMOTELY FILMED TESTIMONIAL VIDEO
Your customer captured on camera via Zoom
Coaching given to customer
2 hours filming
1 x 90 second film
Quick turnaround time
£750 + VAT
TESTIMONIAL VIDEO
Simple but effective – your customer on camera
1 x 90 second film
Customer interview
Additional shots captured on the day
1/2 day filming
£1450 + VAT
ADD ONS
Extra interviews
Additional shots captured on the day
Advanced motion graphics
CONTACT US ABOUT YOUR TESTIMONIAL VIDEO PRODUCTION
Fill in your details and one of the Small Films team will get back to you