Helping you to stand out from the competition, win more customers and get better ROI from your marketing budget.
We work with brands in the food, drink and hospitality sector to help them grow their customer base with video marketing. We plan your video strategy, craft the video content, then amplify that content with digital marketing. Our clients include Co-Op, Emily Crisps, Pots and Co, Smith Sinclair, Livia's Kitchen, EatGrub and Living Ventures.

The Brief
Emily Crisps came to us with a specific challenge; to create a video for a new Seedrs investment raise. They wanted us to capture the fun and excitement of the brand as well as showing their crisps are incredibly well received by anyone who tries them.

Our Creative Solution
By bringing Emily and her team to a green screen studio we were able to create some fun footage that reflected their personality. By also filming a sampling session on the street in Kensington, we captured lots of footage of members of the public trying Emily Crisps for the first time.

The Result
We created a film with video and motion graphics that was strongly on-brand in terms of colour and style. Emily Crisps campaign was fully funded in just a few days and ultimately raised over £1.1 million.
"Video content generates the highest engagement of all online advertising. It is estimated that 92% of mobile video viewers share them with other people (Hubspot)"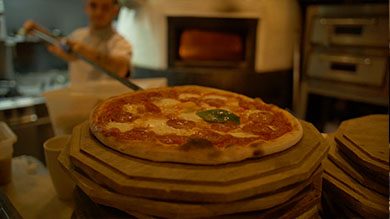 How to set up a strategic video marketing campaign.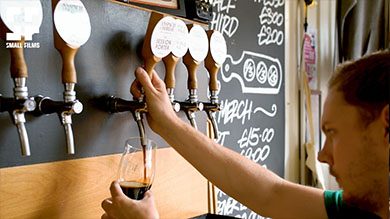 The types of video content that get the best results.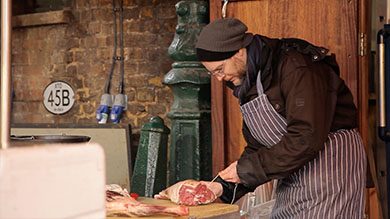 How to use digital advertising to amplify your video content.
"The SmallFilms event was great. It really helped us clarify the direction we wanted to head with video marketing strategy for 2018. Shout out to George and the team for making it a really interesting morning!" Joshua Small, Hippeas 
"Small Films created the perfect laid back environment for the event. George presented us with a range of videos to discuss, as well as suggesting ways that we (as a small business) could create our own videos for Social Media. It was a great opportunity for us to learn from other Food and Drinks brands successes or failures and share any tips or tricks that we have learnt along the way." Brodie Fairchild, Moju
"The video strategy workshop was well rounded. Relevant. Focused on specifics but also the bigger picture for all companies involved. It was evident that all members of small films had previously researched said companies attending to provide more personalised support during the workshop." Sophie Rucker, Seedlip
"We found the event so interesting and it really helped us understand the power and growth of video in social media marketing and how we could build video into our strategy. Being a small business we learnt how you can use video on so many different scales to suit many different budgets." Charlotte Moulson, Livia's Kitchen
If you are a food brand, restaurant or bar looking for a specialist food videographer, video marketing and digital advertising then please get in touch. We love digital marketing for the food and hospitality sectors and we'd love to work with you.